If you ask us, vegan ramen noodles are one of the most important inventions of recent times! They've added a whole another healthy angle to the already well-known idea of noodles being a quick and easy meal.
Even if you're not vegan, there are definitely some great reasons to move to vegan noodles as your prime choice for ramen meals. In this article, we'll talk about some of the top advantages that vegan noodles have over their regular counterparts as a daily meal option.
Almost Always Plant Based
The vast majority of vegan noodles, including delicious immi ramen, are made with 100% plant-based ingredients.
This is a healthy advantage that you can make use of if you're transitioning to a high fiber or primarily plant based diet. It's also something you can add to a regular diet to make it much healthier.
Noodles are the classic quick and easy meal that you can cook and eat in a matter of minutes. That advantage translates to a healthy diet as well, since it makes it easier to eat healthy without having to prep complex ingredients.
Just make sure when you're buying noodles to look for a label that says 'vegan' or 'plant based' on the package.
High in Fiber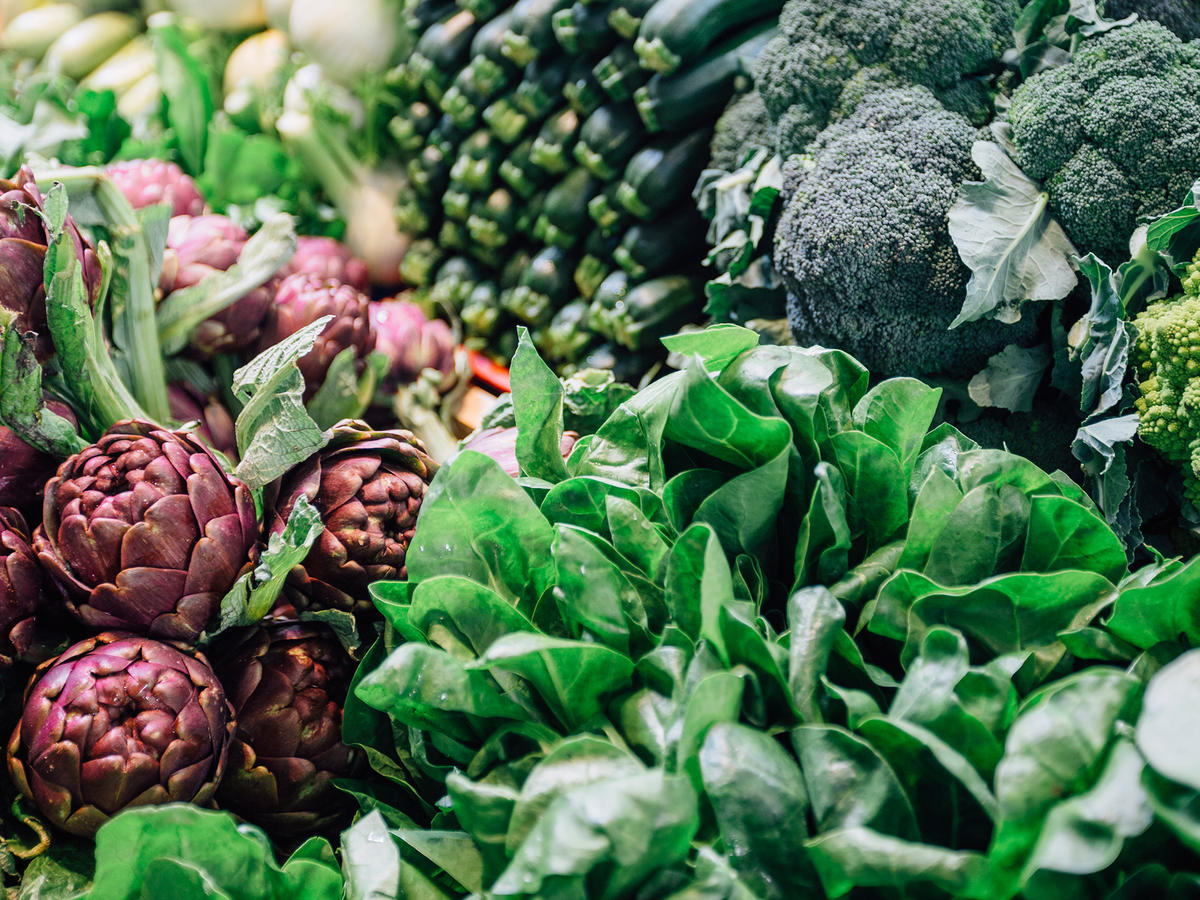 Due to being plant-based, vegan noodles also tend to be higher in fiber, which is great for any kind of diet.
Fiber is one of the most important aspects of a healthy diet and lifestyle. It's what keeps food moving through the body and helps nutrients absorb at the right rate. In fact, it's important for proper gut and immune health in both the long and short term.
With vegan ramen dishes, you're not only getting more fiber per meal but varied types of fiber, especially if you create a whole vegan meal with noodles as the base. The latter approach also lets you have more varied meals, like our vegan tofu and purple daikon ramen.
One of the biggest advantages of high fiber ramen is that you can actually eat more delicious food due to the fiber aiding digestion. But more on that in the next point.
Easy to Eat More Of
Vegan noodles are easier for your stomach to digest due to a lack of complex ingredients. This means that you can have more delicious food and still feel lighter than you would with a low fiber, energy-dense meal.
This doesn't mean that it'll cause you to overeat. Rather, it helps you feel better about the next meal instead of feeling guilty about eating more when you're already had such a large meal.
For example, you can make and eat several vegan Chinese food recipes throughout the day and still want more (of course, that may be because they're too good to pass!). Plus, with most vegan food not needing hours and hours to prep and cook, it's just more convenient too.
That said, you'll need to watch your caloric intake, even with plant-based foods. We've made a ton of effort to keep immi ramen as healthy as possible for that very reason. Make sure you regulate the high-sugar sauce and carb intake to maintain the plant based advantage.
Lower Sodium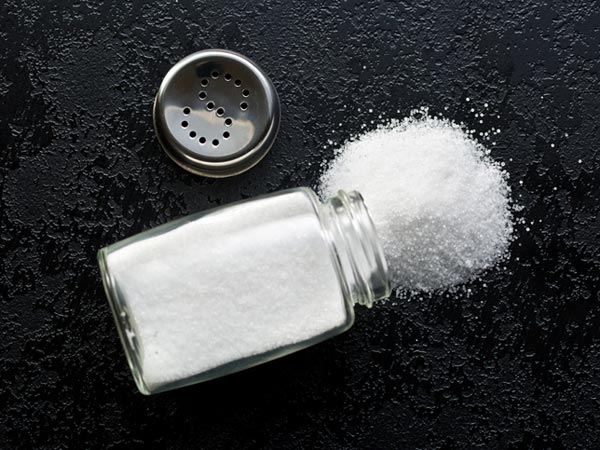 A lot of noodles that contain animal products have a higher sodium content which causes you to feel bloated. That, coupled with the sodium in the sauce packet can be bad for your body in the long run.
Now, we're not saying that you can't consume sodium at all. In fact, we believe MSG is a brilliant ingredient that really enhances flavor like nothing else. However, even we know that you shouldn't be eating spoonfuls of it daily!
Vegan and plant based dishes, including ramen, have lots of flavorful ingredients that impart their flavor into the dish. This is why they're generally better since they don't need sodium-rich additives to flavor them as most meats do. 
Even better, you can get plant based noodles such as our Spicy 'Beef' flavored immi ramen for all the actual flavor of beef without any actual beef in them.
Suitable for Daily Eating
Because of their inherent health benefits, vegan noodles are much better suited for daily meals, regardless of the time of day.
It's widely accepted that some meals are better suited to certain parts of the day. For example, it's not smart to have a full steak and potatoes platter for breakfast, or oatmeal and coffee for dinner!
However, vegan noodles such as delicious immi ramen have the ideal nutritional balance for any time of day. This means that you can literally have them for breakfast, lunch, dinner, supper, or even as a snack, and still have a meal that just feels right!
Additionally, since noodles are so versatile, you can have them plain as a quick pre-travel snack or as a base for a lavish evening dinner.
Not Only for Vegans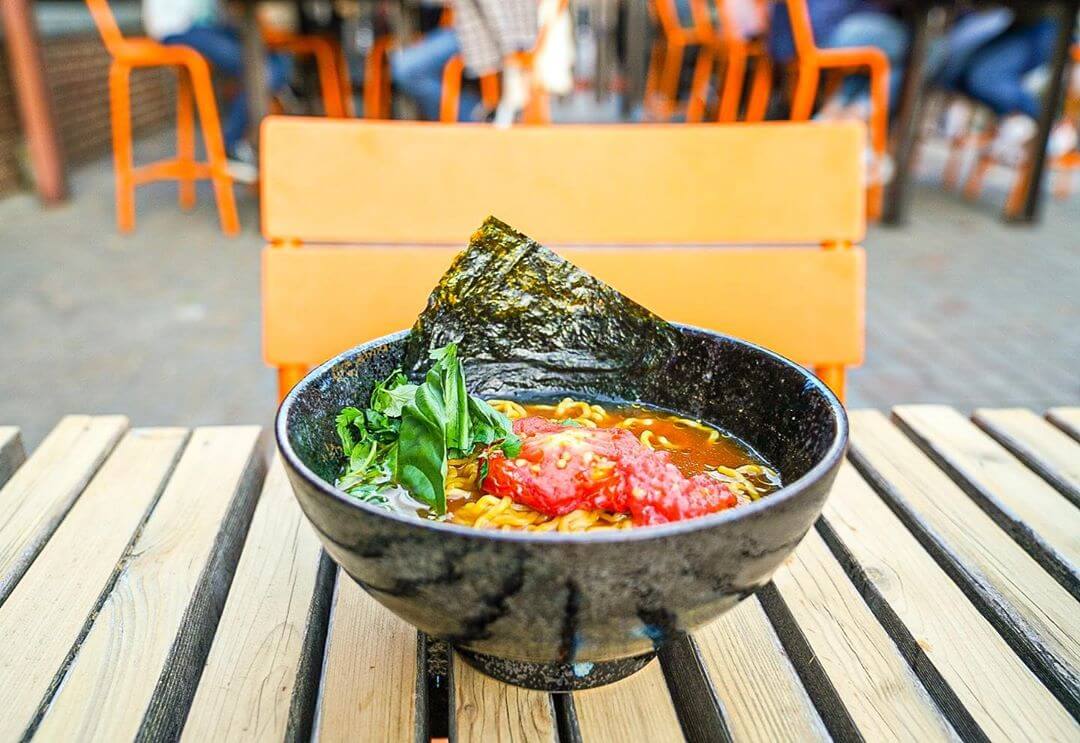 Just because they're vegan-friendly doesn't mean they're only for vegans. Even seasoned meat lovers can enjoy a bit of vegan ramen, especially since there are lots of meaty flavored varieties out there, like our Black Garlic 'Chicken' immi ramen.
If you're looking for full vegan noodle meals, there are meat substitutes that taste just like the real thing when cooked right. Also, some types of mushroom stock actually taste meatier than chicken or even beef stock.
There's really no reason why you can't enjoy more plant based noodles, even as someone who isn't necessarily vegan.
3 Delicious and Healthy Vegan Ramen Recipes
To prove just how versatile vegan ramen can be, here are some unique and delicious recipes that you can make for 100 percent plant based meals.
Vegan Ramen Stroganoff
Beef Stroganoff is a well-known comfort food dish that's rich and hearty enough for any palette. Our vegan version uses mushrooms and ramen noodles, making it that much more convenient.
Notice how we're using our Black Garlic 'Chicken' flavored immi ramen instead of the beef. This is because of the garlic in the seasoning which goes really well with the subtle creamy chicken flavor already imparted by the mushrooms.
Ingredients
Black Garlic 'Chicken' immi ramen: 1 pack
Vegan Margarine: ¼ cup
Portobello and Chanterelle Mushrooms: 16 ounces, sliced
Onion: 1, minced
Garlic: 2 cloves, sliced
Broth: 2 cups (you can make broth with the seasoning inside the ramen packet)
Worcestershire Sauce: 1 tbsp
White Pepper: 1 teaspoon
Salt: ½ tsp
MSG: ½ tsp
Vegan Sour Cream: 1 cup
All-Purpose Flour: ¼ cup
Instructions
Cook the noodles according to package directions
Saute the onion and mushrooms until the onions are translucent and mushrooms give up most of their water
Add the garlic and cook for a further minute
Bring the broth to a boil in a medium saucepan and add the worcestershire sauce, salt, and pepper
Whisk the flour in and boil till the liquid thickens
Turn the heat to low and stir the sauce into the mushroom mixture
Add in the noodles and stir for 30 seconds
Turn off the heat, stir in the sour cream and serve
Seasonal Vegan Stir-Fry Noodles
Cooking with seasonal vegetables is always great because you can get the freshest produce as compared to veggies that have been frozen.
This vegan stir-fry has some extra spice and a citrusy kick to it that you'll surely love if you're a fan of tangy heat.
Ingredients
Tom Yum 'Shrimp' immi ramen: 1 pack
Cauliflower Florets: ½ cup, chopped
Radish: ½ cup, chopped
Shallots: 2, finely chopped
Mushrooms: ½ cup, chopped
Lime Juice: 3 tbsp
Orange Juice: 3 tbsp
White Pepper: 1 tsp
MSG: ½ tsp
Instructions
Boil the radish and cauliflower in water for 5-6 minutes or until soft
Cook the noodles in a way that they're relatively dry
Stir fry the mushrooms until they lose most of their water
Add the cauliflower, shallot, radish, lime and orange juice, pepper, and MSG to the fry
Stir fry on high heat until the cauliflower takes on some color
Toss in the noodles right before serving
Vegan Shoyu Ramen
Shoyu ramen is a worldwide classic that most people think about when you mention traditional ramen. It's delicious noodles and toppings, all in a silky sweet yet tangy broth that's bursting with flavor.
This vegan version tries to preserve the goodness of the original while making it much easier to eat and enjoy guilt-free.
Here's an amazing vegan shoyu ramen recipe that has all the right ingredients for a comforting bowl of ramen that's still got lots of rich flavor and plenty of warmth.