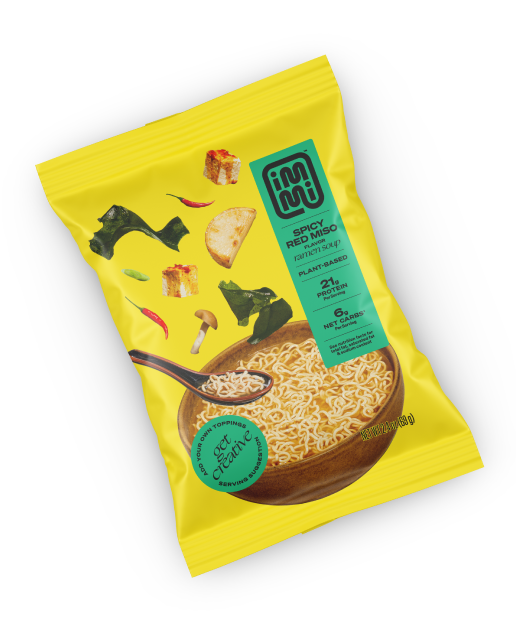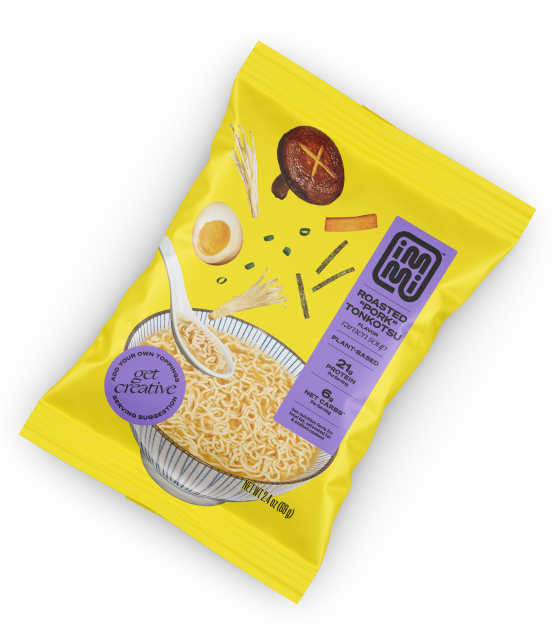 chef it up with our variety pack
Includes our three new, mouth-watering, plant-based flavors: Miso, Chicken, and Pork. So you can easily find your favorite.
Slurp Now
Frequently Asked Questions
How is it possible to have ramen without carbs?

We spent over two years in the kitchen with chefs and nutritionists to re-imagine instant ramen without the carbs. We went through over two hundred attempts to find our delicious low-carb recipe that's packed with enough protein and fiber to keep you nourished and satisfied.

What are net carbs?

Is immi keto-friendly?

How long does immi last?

Is immi ramen vegan-friendly?