Seafood is a very important part of Asian cuisine and if you ask us, it's the ideal protein to have with most dishes that require meat. As seafood lovers ourselves, we believe seafood and ramen make the perfect mealtime combo.
To add a delicious flavor to your ramen meals, we've listed our top 8 seafood ramen recipes that we believe will soon make the list of your favorites too, if they don't already!
Sweet and Sour Shrimp Ramen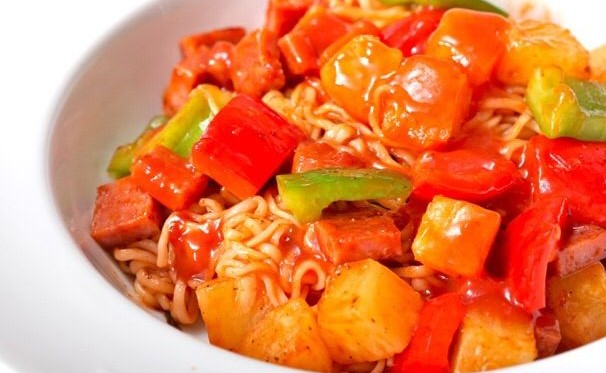 Starting off with a simple but flavorful recipe, we have sweet and sour stir-fried shrimp with lightly flavored ramen.
The term 'sweet and sour' may sound basic but there's a world of flavor that you can unlock with these two taste aspects (our Tom Yum flavored immi ramen are proof of that!).
Don't have time to make this? We've got you covered with our Tom Yum Shrimp ramen.
Tom Yum "Shrimp" Ramen
Fresh, bright, and zesty. A vibrant bowl to slurp under the cool shade on a warm afternoon. Abundant with notes of lemongrass, citrus, and chili.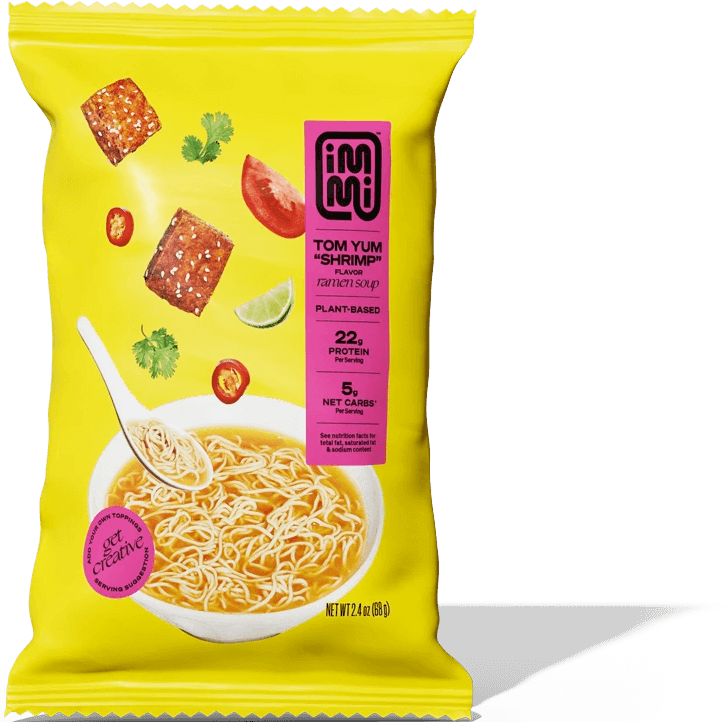 Slurp Now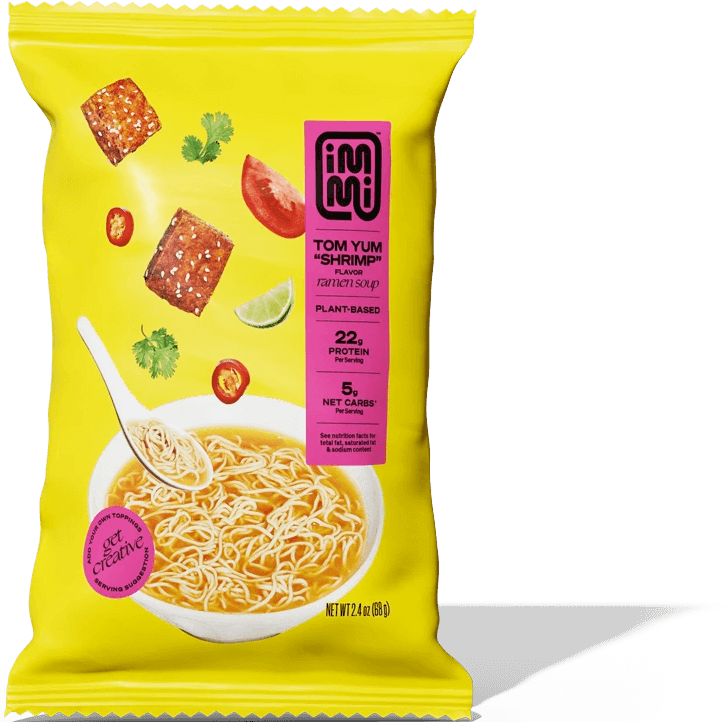 In terms of ramen, the tangy and tart flavors suit noodles really well since noodles absorb these flavors really well. The same goes for shrimp, which, when cooked in strong-flavored sauces, carries them just like noodles.
Recipe Ideas
There are several ingredients you can use to make your ramen taste both sweet and sour in a way that suits ramen, which is generally a savory dish.
However, when you put seafood in the mix, you need flavors that won't take away from the taste of fresh shrimp.
For this, we've found rice wine vinegar and teriyaki sauce to be the ideal combination, followed by sweet red chili sauce and lemon juice. You can also try tangy tomato sauce and palm sugar to make the shrimp ramen sauce.
Nanbanzuke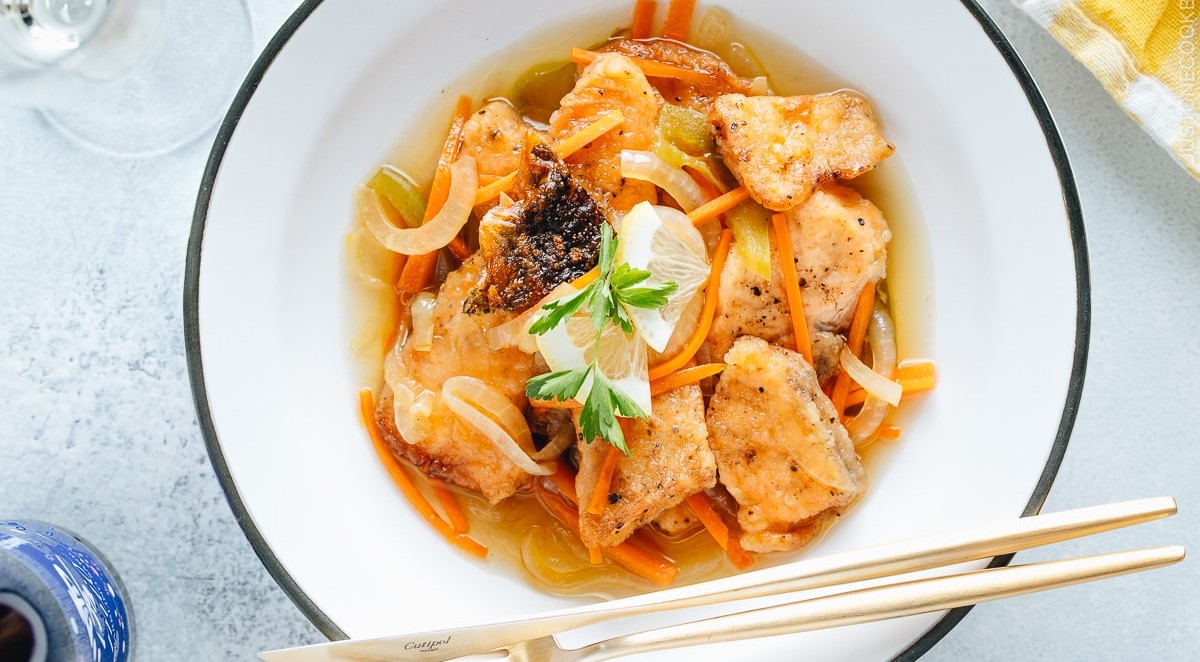 Nanbanzuke is a simple Japanese fried fish and vegetable dish that's a unique mix of rich yet tangy and savory.
The dish is typically made with yellowtail, whiting, or blue mackerel that's lightly fried and then marinated in a combination of vinegar, mirin, sake, sugar, and soy sauce. The dish also uses several vegetables such as shallots, carrots, and chilies.
The recipe is a natural fit for ramen since both the vegetables and fish are marinated together which unifies the flavor. Ramen noodles absorb flavors really well, especially tart flavors such as vinegar and mirin.
Recipe Ideas
As a dish, Nanbanzuke is primed towards fish with firmer flesh, such as yellowtail. However, you can also use flaky white fish such as cod, Alaska pollock, and sea bass.
Flaky fish is more oily (which adds to the post-fry richness) and breaks down more, which helps the marinade flavor more of the fish. It'll even need less time in the marinade, which is awesome because this delicious recipe can't get ready any quicker!
Kaeng Khiao Wan Kung Ramen
Kaeng Khiao Wan Kung is the famous Thai green curry with shrimp (kung). It's definitely one of our favorite curries, and KChan came up with the idea to add ramen for an even more filling dish.
Because it's a common dish and there are several versions of it in Thai cuisine. All are good and luckily, you can incorporate ramen into all of them for similarly great results.
We'd suggest going for a spicier green curry ramen since those usually pack more flavor.
Recipe Ideas
Because it's a seafood-based curry, make sure there's plenty of shrimp in the dish.
For the ramen, add it in at around the same time you add the basil leaves in a green curry recipe and let it simmer on the lowest heat to let it absorb as much of the sauce as it can.
If you like spicier curries, add in some red chili flakes with the ramen to add some heat. Don't overdo this since we want to keep the classic green curry flavor and not overpower it.
Tako Su Ramen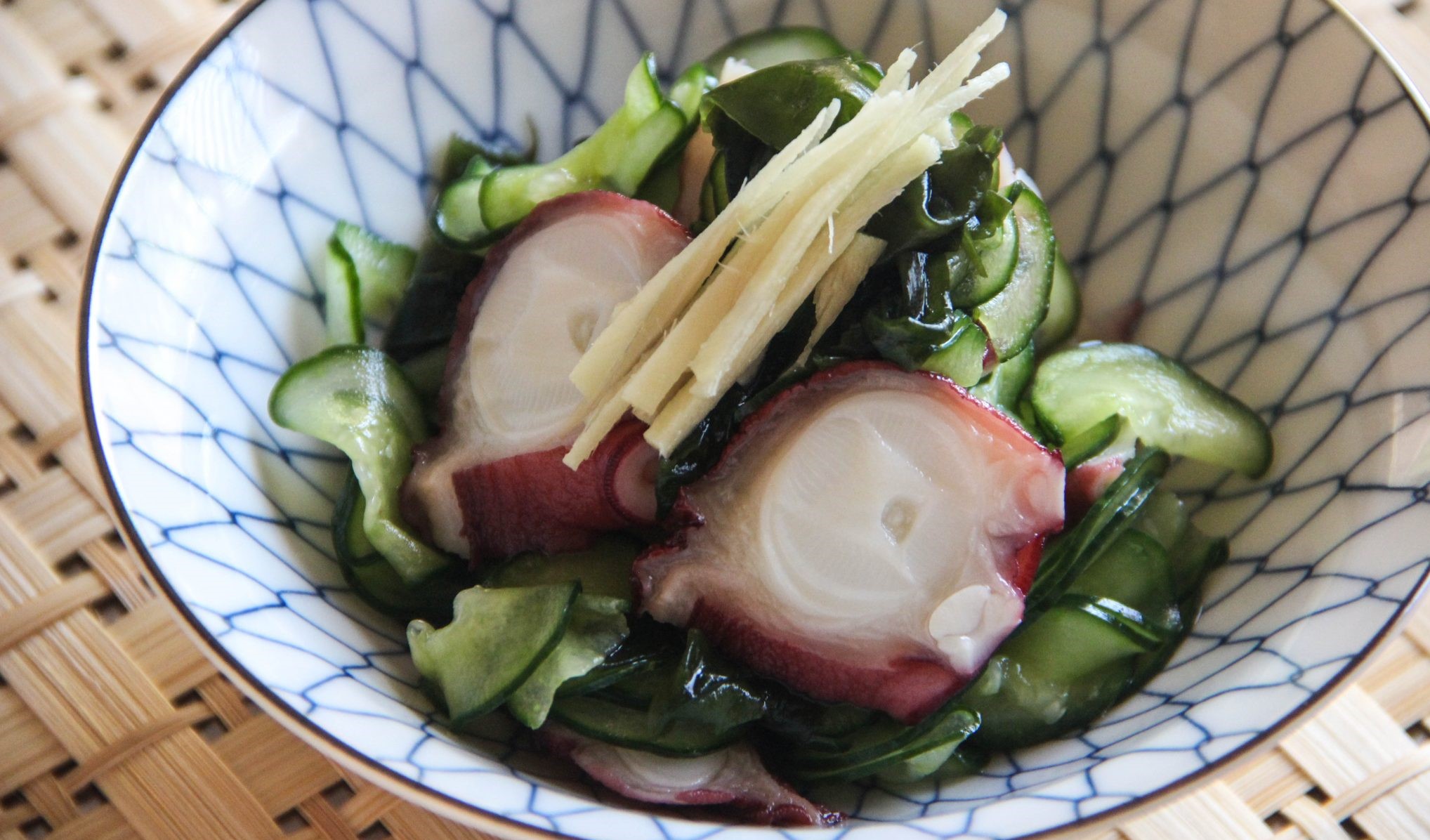 Although Tako Su is a Japanese octopus salad, we feel that it's the perfect base for a delicious and vibrant ramen dish.
Tako Su is made with boiled octopus that's made to look like the typical octopus sashimi. Although it looks raw, it's really not. Plus, it's really juicy and once you add ramen broth to the equation, you have some uniquely delicious seafood.
Remember to get some sashimi or sushi-grade octopus since that is the easiest to eat and cook with.
Recipe Ideas
For the perfect tako su ramen, boil the octopus until the skin is a dark purple and the flesh is white. Then, toss it in a light vinaigrette and some sesame oil before adding it to the ramen.
At this point, you can mix the octopus into the ramen dish but we would suggest arranging it to the side of the dish just like you would with chashu pork, or other traditional ramen toppings. 
Privy Sign Up form
Craving more ramen recipes like this? Sign up for our e-mail list.
You'll also get updates on immi, delicious recipes, exclusive offers, and more. No spam ever.
Garlic Clam Ramen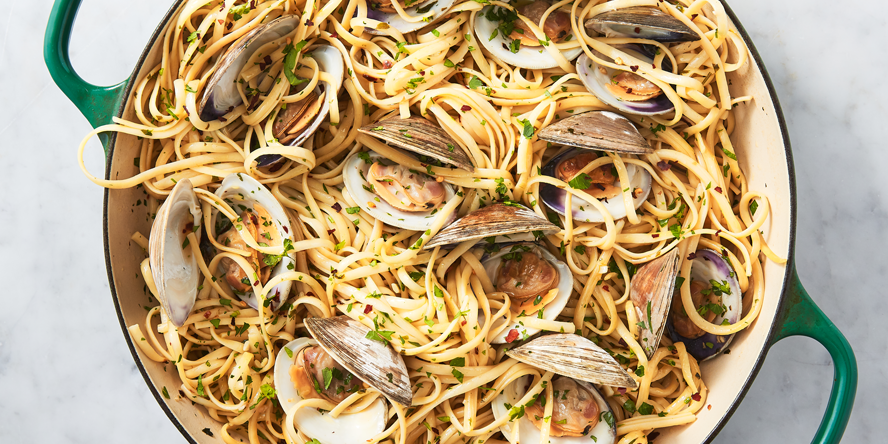 Clams are unique among seafood in that they are slightly more chewy than other mollusc varieties but have a delicious sweet taste that's perfect for a buttery ramen dish.
Although they're preferred with a bit of spice in a dish, we found that clams work best with ramen when the dish has a much milder flavor. We mostly go for richness whenever we add clams to ramen.
Make sure to use the standard-sized clams. Bigger ones have more meat in them but less of that sweet flavor that we want.
Recipe Ideas
Here's a full recipe for garlic clam ramen with whipped leek butter made with delicious immi ramen.
The dish is based off of a viral internet challenge that started with Kylie Jenner telling what she puts in her ramen. We came up with the recipe after deciding we wanted to upgrade it. Try it out, we guarantee it'll become a favorite.
Kari Ikan Ramen
A Malaysian fish curry, Kari Ikan has the ideal consistency for a ramen dish. It tastes great too, especially with delicate and flaky white fish such as snapper.
A fusion of several Indian and Malaysian curries, Kari Ikan is famous in and around Malaysia and Singapore. You can even find the soup made with ramen as a component, although it is rare.
Make sure you only use snapper for the dish since it is traditional and the meat is the perfect texture for the dish. You can also use monkfish and haddock but the result won't be the same as with red snapper.
Recipe Ideas
Follow a standard Kari Ikan recipe but reduce the number of vegetables in the soup by a quarter to make room for the noodles.
Add the noodles in alongside the tomatoes and beans. Let it sit for 2-3 minutes and then stir the noodles around, taking care not to break up the fish even more.
Cha Ca Ramen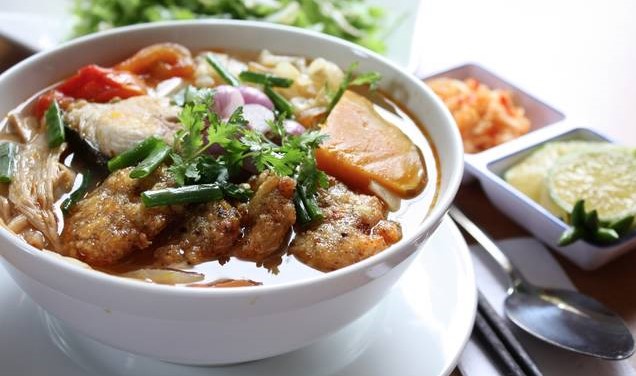 Cha Ca is a Vietnamese fish recipe that's made by frying fish that's been marinated in turmeric, ginger, garlic, and other aromatics.
It's a seafood dish that uses fish as a topping rather than a cooking component. This adds a layer of savory crunch at the first bite, after which the chewy, savory ramen completes the flavor set.
A mild-flavor ramen such as chicken or mushroom ramen works great for this recipe. It won't overcome the light saltiness of the fish and will let it be the star of the recipe!
Recipe Ideas
Just like with a basic bowl of ramen, use the protein as a topping instead of a component. Also, remember to have as few toppings as usual because you'll probably be adding large pieces of fish.
The traditional garnishing is with chopped green onion but you can also garnish with chopped enoki mushroom, finely sliced nori, and chopped peanuts.
Tom Yum Scallop Ramen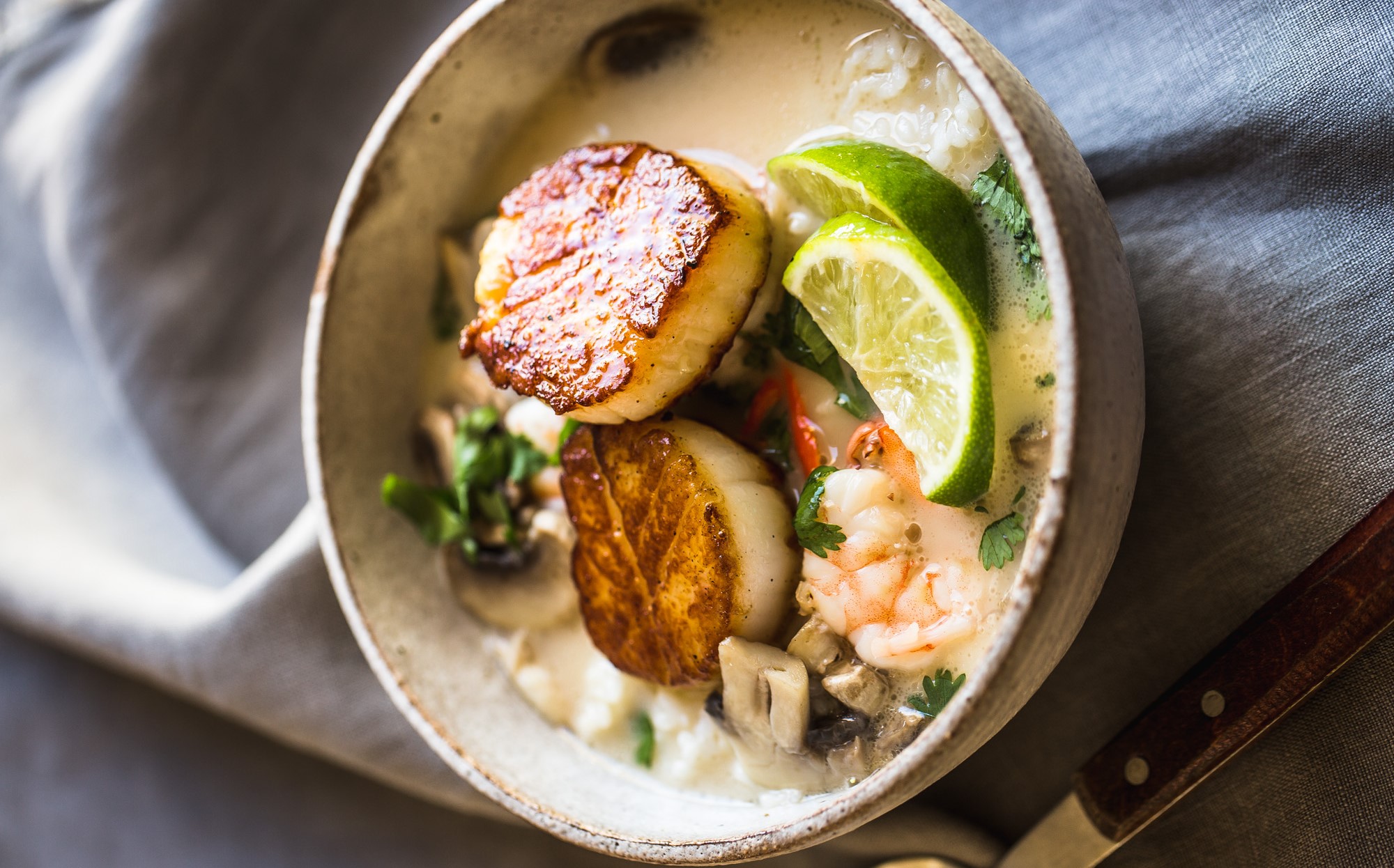 Tom Yum Kha is a well-known Thai soup that's known around the world for its signature sweet and sour flavor.
The flavor comes from lime juice, fish sauce, lemongrass and galangal. The lime juice and fish sauce mixture is the basis for why it's loved. This is great for ramen and scallops because fish sauce sticks to starchy foods such as wheat noodles, and scallops absorb a ton of flavorful fluid.
Another seafood dish that's best with our Tom Yum immi ramen, this recipe works great as both a base and topping for noodles.
Recipe Ideas
You can cook scallops in a variety of ways. Shallow frying in garlic butter is great for creating a crispy coating on a softer, sweeter inside. When it comes to Tom Yum though, the best thing to do is cook it with the liquid ingredients.
One interesting recipe tip is to chop the scallops roughly till each single scallop is into 3-4 pieces. This will increase the volume of the dish and each piece will be flavored. However, it'll be harder to fork up pieces with each bite. It really depends on your overall preference.