Growing up as first-generation immigrants, our families only shopped at Asian groceries where we'd walk down the snack aisle and look at all of the amazing Japanese snacks that weren't popular yet in mainstream groceries.
As we've grown older, many of these nostalgic Japanese snacks have now become super popular in Western culture, which makes us super happy to see!
Whenever we finished our instant ramen as kids, we'd always turn to many of these snacks as our finishing desserts. Other times, we'd eat crunchy bites of these snacks in between bites of ramen! To help you figure out which Japanese snacks you can pair with your ramen meals, we've made a list of the top 10 Japanese snacks we loved eating growing up, and what makes each snack so great. 
Top 10 Japanese Snacks That You can Buy Online Today
Just a quick disclaimer: while we've picked our top ten here, we don't want to discount the hundreds of other Japanese snacks! These are simply the ones we love that you can find online and that have significance for us.
Matcha KitKat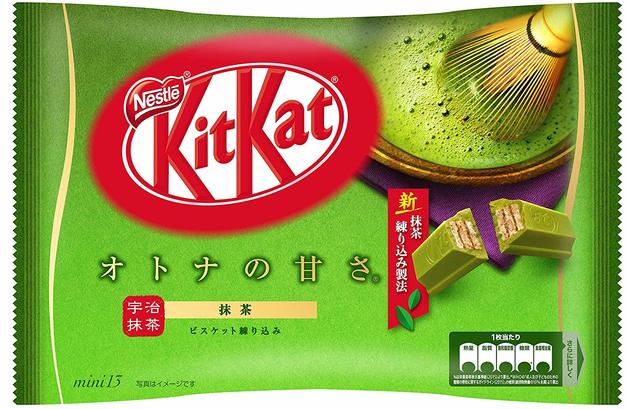 Imagine KitKat but with a more earthy tea flavor that's typical of fine matcha.
That's basically what this delicious chocolatey wafer snack is all about – the perfect blend of white chocolate and green goodness.
Japan has over 300 distinct flavors of Kit Kat, with many flavors customized to specific regions, cities, and local food cultures.
Out of those, the matcha version is best known around the world as being quintessentially Japanese.
The snack starts off slightly bitter with clear sweet undertones taking over soon. The smooth white chocolate melts in your mouth immediately afterward.
This is one snack that we could never get tired of!
Yamayoshi Hot Wasabi Chips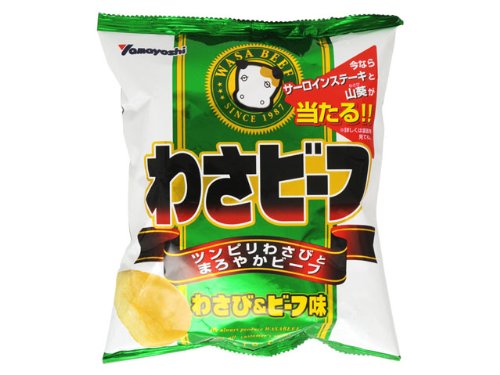 A snack with a kick, you might end up eating too many of these, like we did sometimes!
Yamayoshi wasabi chips are crispy potato snacks dusted with salty, spicy wasabi seasoning. Unlike a lot of wasabi-flavored snacks, such as our favorite Kasugai hot peas, they're quite easy to eat because of a milder heat level.
Despite that, they've got enough of a kick to remind you that you're not eating a basic potato chip!
Each chip is light and crispy, which compliments the spicy nature of the chip. Lighter chips can hold their seasoning better and these snacks certainly do. 
Fan of spicy snacks? Try our Spicy Beef ramen.
Spicy "Beef" Ramen
Hearty, rich, and spicy. A broth that takes your tastebuds on a trip across the world. Brimming with notes of Sichuan peppercorns, anise, and fennel.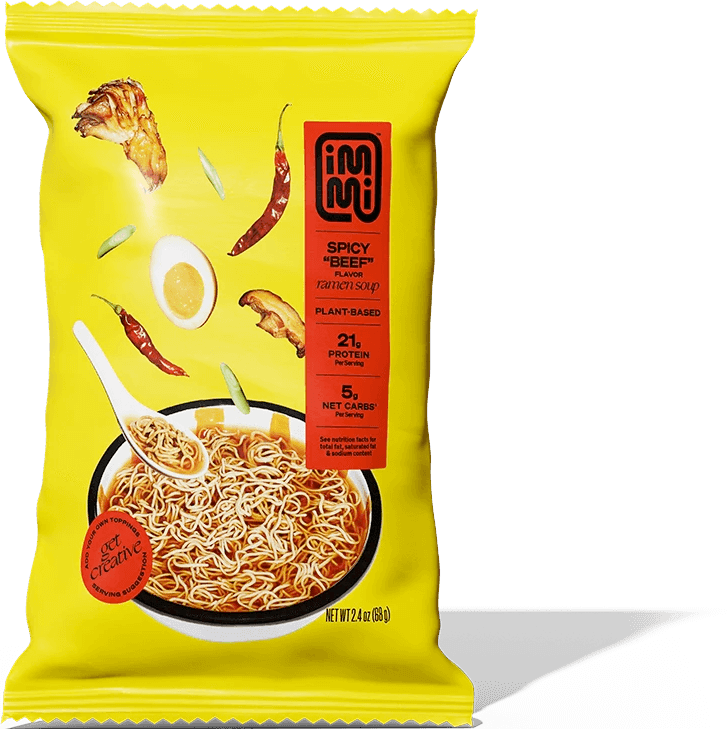 Slurp Now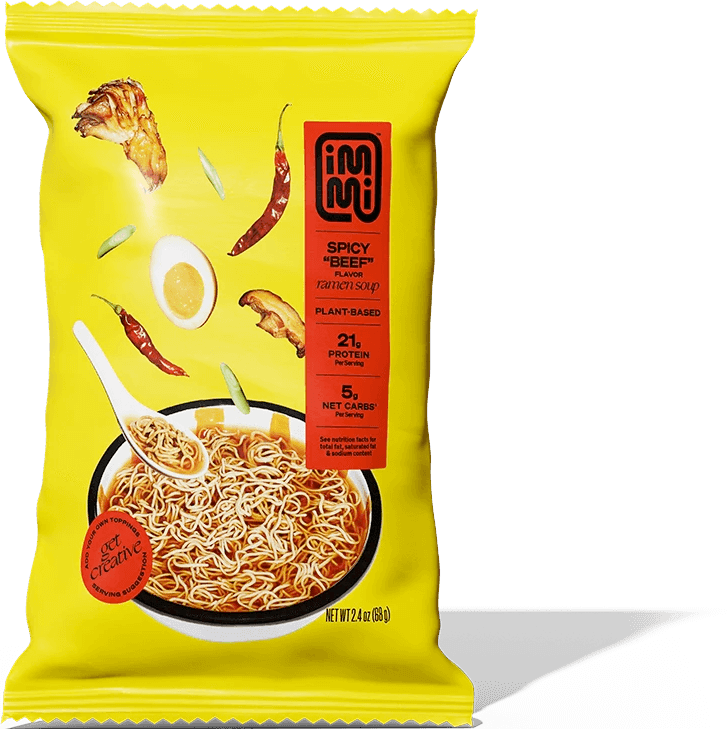 Calbee Jagariko Sticks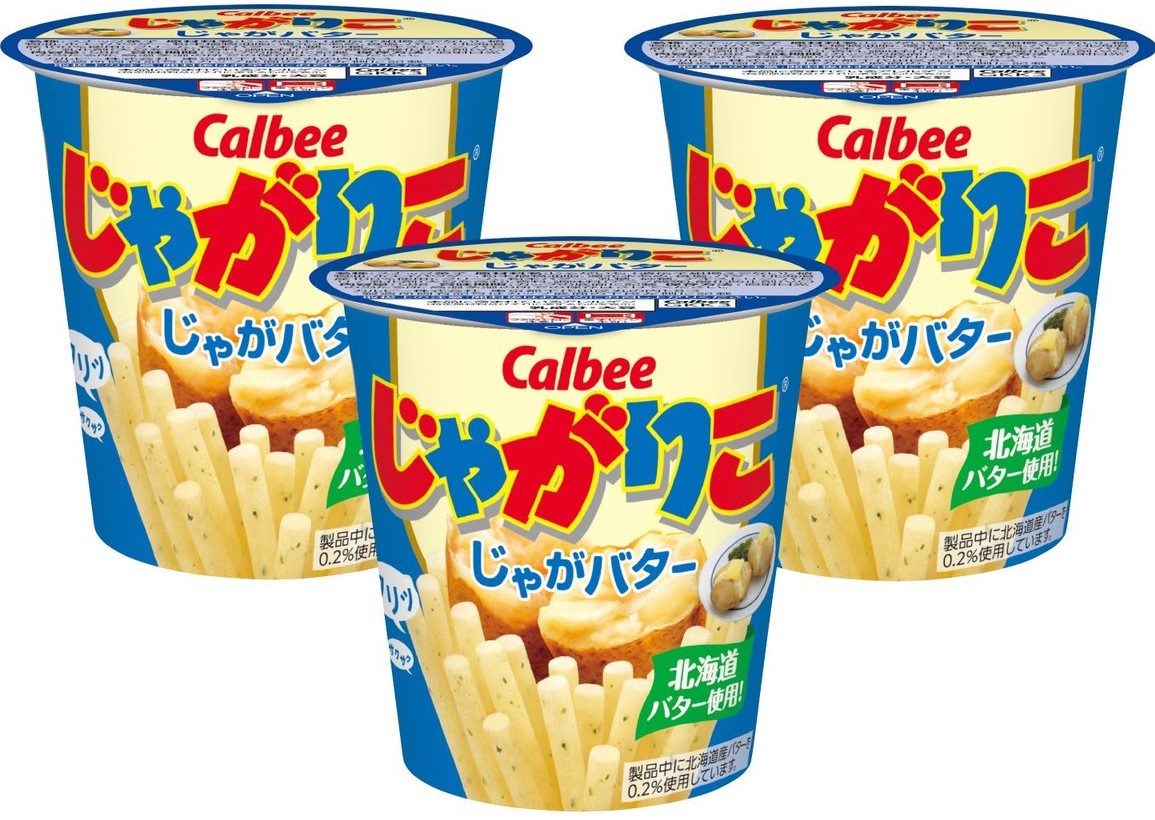 These savory potato sticks had a crunchy exterior and a softer interior, with actual vegetable and herb specks on each stick.
These chip-sticks are firm and dense, with just the right amount of crunch on the outside to qualify as a crunchy snack. However, once you bite into them, you'll find that the interior has a softer spongy feel to it.
These are a great Japanese snack because of their real ingredients and the quality associated with the Calbee name.
Plus, you get classic Asian flavors such as umami seaweed, carrot and parsley, and wasabi, adding to the already awesome experience.
Almond Fish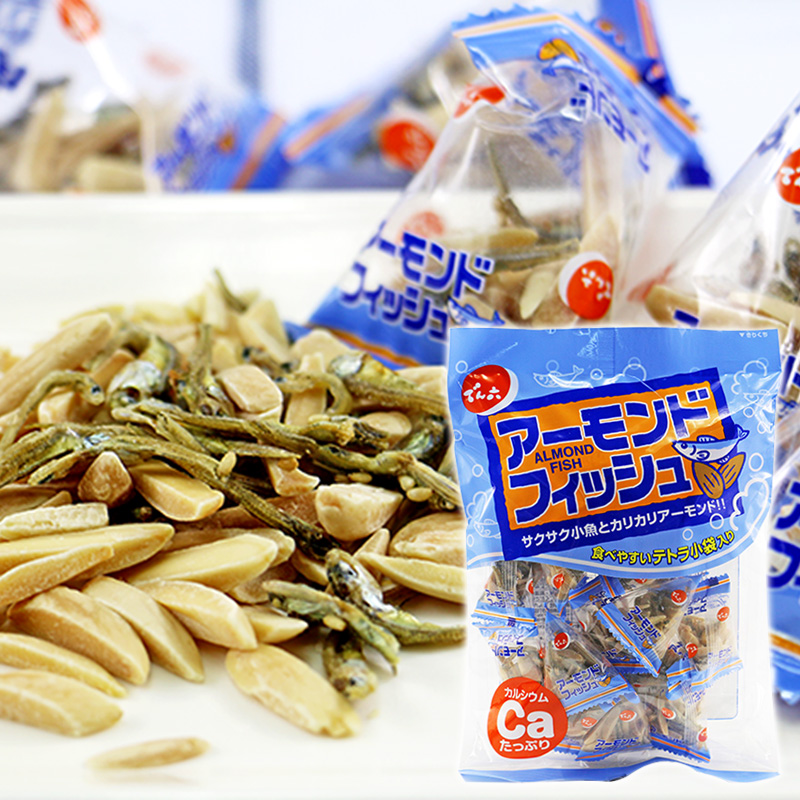 This is a very unlikely snack combination that somehow works really well as a healthy snack option.
You wouldn't think that the smooth nutty flavor of the almond would fit in with the salty glutamate of the small dried anchovies, but they taste great together.
The snack has an immediate salty kick followed by that familiar firm crunch of the almonds and the light crunch of the fish.
Combined, the two ingredients release a ton of flavor and even make a great addition to soups and ramen. Since it's already seafood-based, we would recommend trying it with our delicious Tom Yum Shrimp-flavored immi ramen.
Dounguri Nori (Seaweed) Sheets
Nori seaweed is often featured in ramen and sushi rolls, but it works great on its own as a salty snack too.
The paper-thin sheets have a naturally strong salty-savory taste that hits you when you eat it the first time. However, before you know it, you'll have eaten several sheets!
This is another snack that's used in food as a topping and even an ingredient. Nori is a traditional topping in ramen, typically Shoyu ramen.
Although they are addictive, try to consume these in moderation since they can be a bit of a salt overload!
Ramune Soda Candy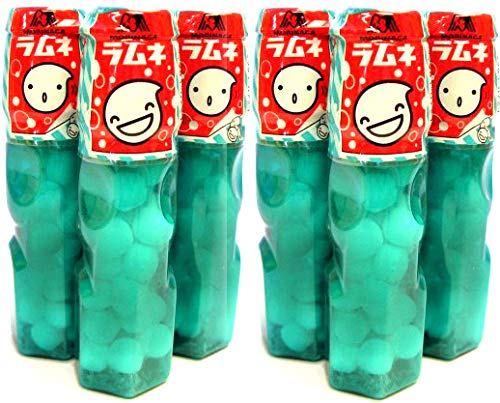 Basically the famous Ramune soda in candy form, this sweet and fizzy snack has a refreshing lemon and lime taste.
Ramune soda was a staple for Asian kids and the candy became a convenient way to carry the drink with us in a way.
This candy is best with a spicy snack such as the aforementioned Jagariko snacks or a hot bowl of spicy ramen noodles.
We would definitely recommend you try out the original flavor first, since that's one of the top Asian snacks that we remember from our childhood. However, there are other flavors available as well, if you have diverse tastes. 
Privy Sign Up form
Interested in learning more about Asian food and snacks? Sign up for our e-mail list.
You'll also get updates on immi, delicious recipes, exclusive offers, and more. No spam ever.
Umaibo Corn Snacks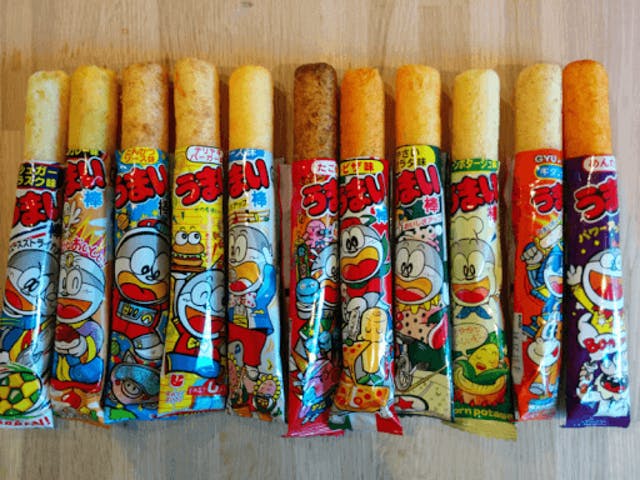 These puffy corn chips came in both individual and assorted packs of 20 to 30 pieces.
As far as puffy snacks go, these are top-tier. This is because they come in a cylinder shape and are easy to eat. Plus, they are super well-seasoned, with a ton of flavor in every bite.
Typical flavors include chicken curry, Mentai, nori, and teriyaki burger, among others. We would recommend getting a large assorted bag and starting with the spicy flavors first, before moving on to the more complex ones.
Kaki No Tane
This soy-flavored mix of peanuts and rice crisps is the perfect snack to have with a refreshing drink.
This snack is a combination of roasted peanuts and fragments of senbei crackers.
You also get the familiar Japanese snack of senbei, which is a savory and sometimes sweet rice cracker that's loved by people of all ages.
Together, these ingredients create what's both an ideal snack for when you're randomly hungry, as well as the perfect movie or game night snack!
Konpeito
These little sugary balls have a similar consistency to gummy bears and are probably the prettiest snack of them all.
Coming in several bright pastel colors, the tiny balls are often shaped like flowers and have a distinct sugary smell that immediately makes you want to eat several of them.
The little nuggets of fun were introduced in Japan back in 1546, and have stayed the test of time.
Although they come in different flavors, they have one thing in common, which is that they're all super sweet. Still, you'll never see us complain about how sweet these are!
Aerial Cheese Corn Snack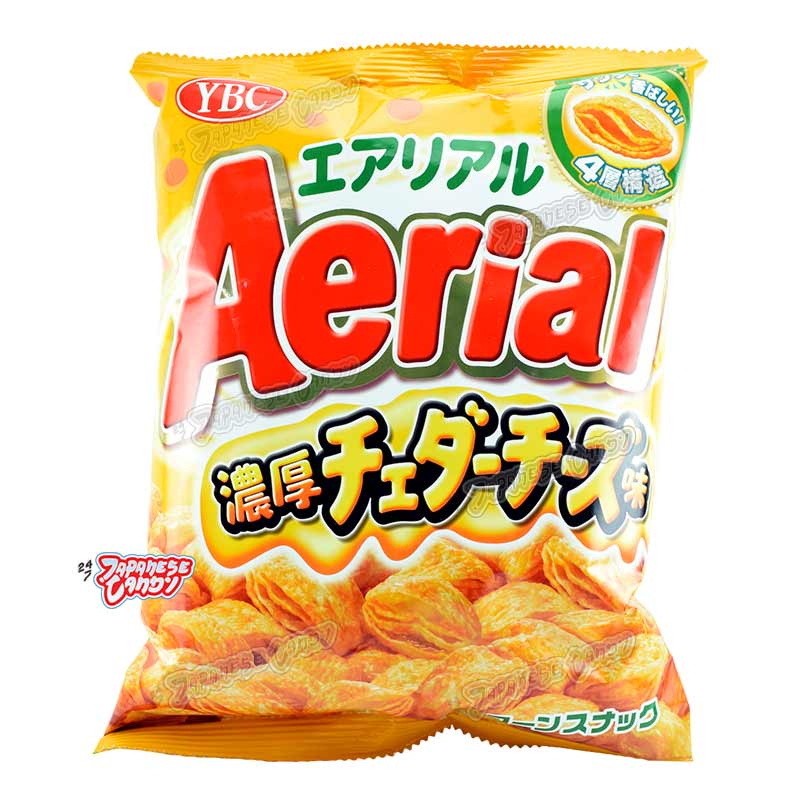 These crunchy layered corn snacks are light and flavorful, with delicious cheese powder in all the layers.
They solve the age-old problem that most Western snacks suffer from, that of insufficient seasoning in some areas of the snack piece.
Although we remember the original cheddar cheese flavor the most, the corn snack came in several other flavors as well, such as sweet corn soup, chicken wing, and pizza, among others.
All in all, these are the perfect replacement for your standard cheese puff.
BONUS: Instant Ramen Noodles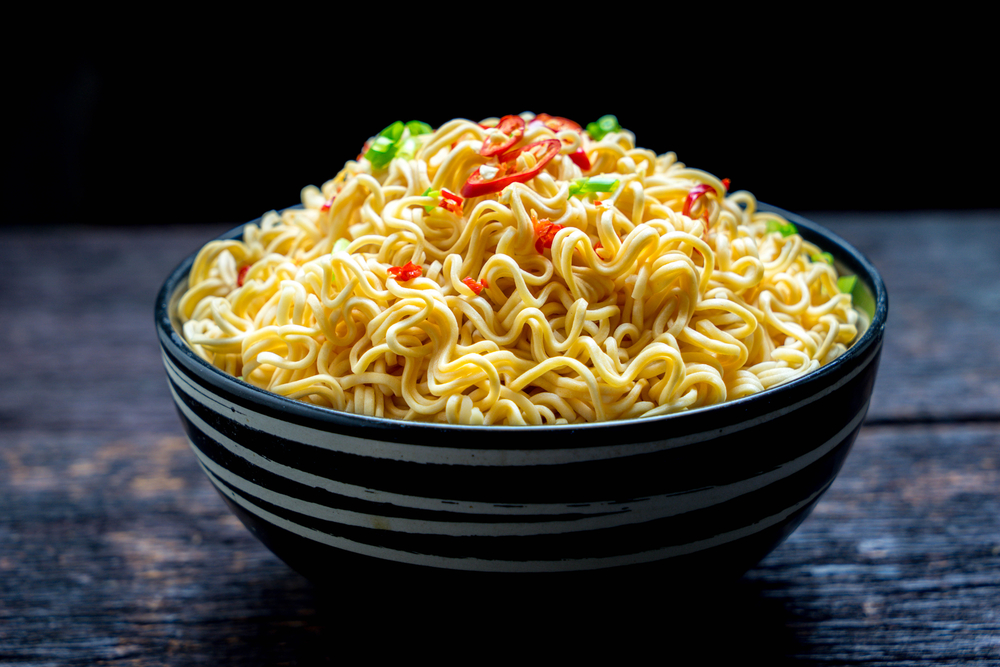 You know we had to include instant ramen here! One of our favorite ways to eat instant ramen as a childhood snack was in the raw form where we'd crush a bag of instant ramen, pour in the seasoning packets, and eat handfuls like chips.
For a healthier version of this, you can also crush up our immi ramen and eat it raw with our seasoning packets!