Asian-American chefs are proving that across multiple genres, Asian cuisine doesn't need to stick to the tried-and-true classics of yore. Sure, we'll never say no to a hearty plate of Kung Pao chicken (both the Americanized and Chinese restaurant quality!), or a sizzling dinner of Korean BBQ complete with soju shots. But surely there must be room for remixes and replatings of such classics that introduce our palettes to new flavors and culinary techniques.

Over the last few years, several Asian American chefs have joined the vanguard of culinary leaders who are reshaping the Asian American food landscape. Whether they're introducing diners to long-forgotten comfort food favorites, reimagining old dishes like beignets with traditional ingredients, or simply marrying categories like Thai and Filipino food, these are the chefs that are curating the menu of the future, and creating a new culinary normal that other chefs will draw from. Without further ado, here are four chefs that we think need to be on your culinary radar: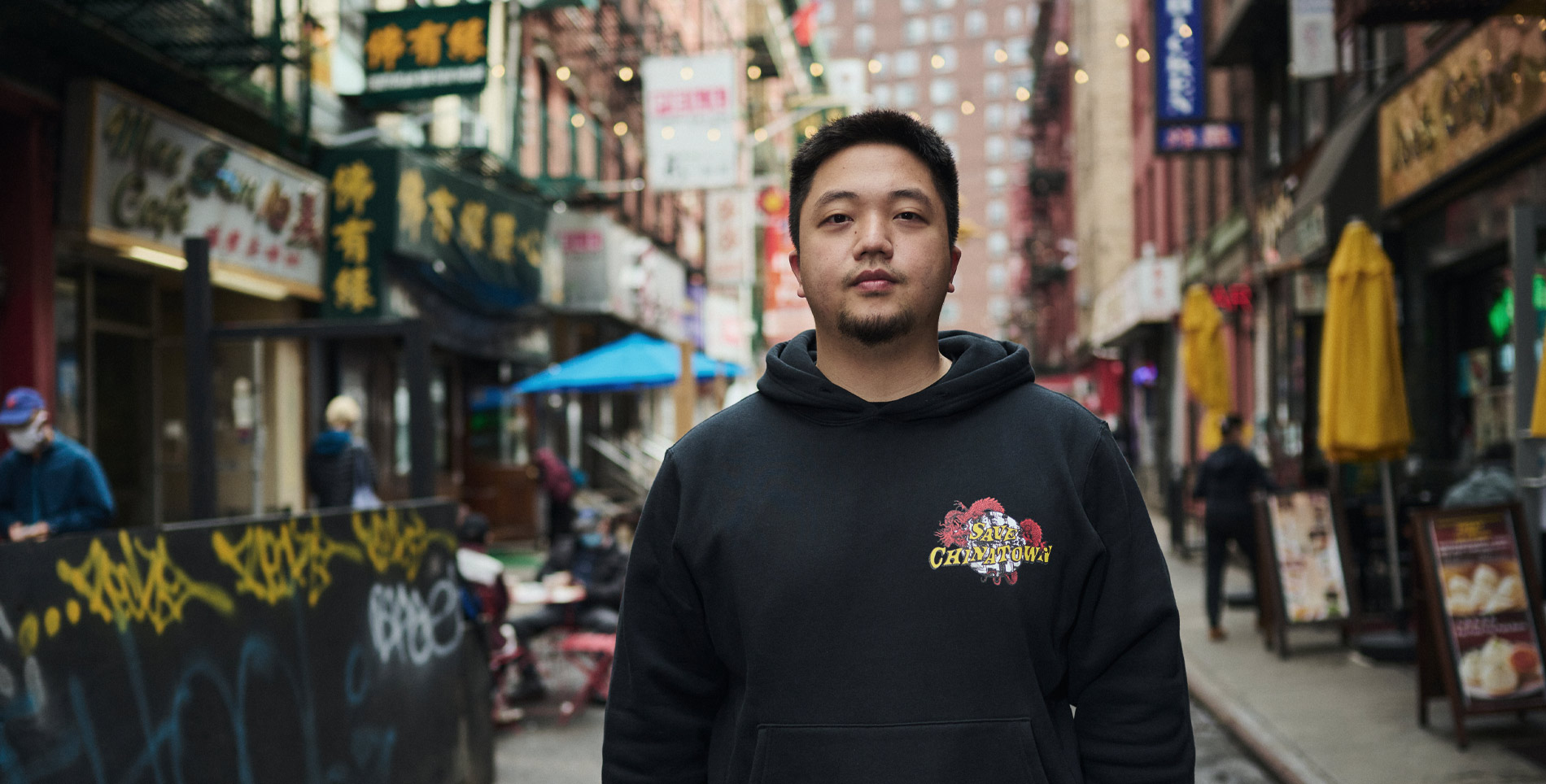 Eric Sze
Eric Sze, chef-owner of NYC-based Taiwanese restaurant 886, says he has no interest in authenticity — but perhaps what he means is that he's no longer inspired by traditional interpretations of authenticity. His menu, which reimagines Taiwanese flavors and classics, melding them with contemporary cooking techniques and tongue-in-cheek visual platings, are a testament to that philosophy. Take one popular item on the menu, Sausage Party, which combines Taiwanese sausage with sticky rice, duck egg yolk, and cilantro. It's an ode to a ubiquitous Taiwanese item, packaged in a playful hot dog-esque "bun." Another dish — crispy silken tofu — surprises diners with a versatile, crispy rendition of an ingredient they may have long relegated to Asian soups and "healthified" versions of meat-centric dishes. Here, as in many other dishes, Sze seems to say, Taiwanese food can be texturally satisfying and fun to eat, while never compromising on the foundational ingredients that make up the cuisine. Following the success of 886, Sze even opened a sister restaurant called Wenwen, which manages to keep things light while maintaining the casual, communal, magnetic atmosphere that's kept 886 on the radar for the last four years.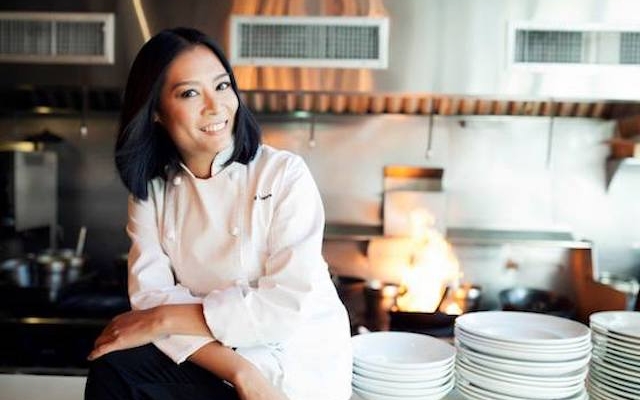 Hong Thaimee
It was never clear whether the former pharmaceutical executive and model Hong Thaimee would make it in the culinary world, when she first opened her restaurant Gnam in 2012. But seven years and multiple positive reviews from the likes of the New York Times and the New Yorker later, Hong Thaimee has established herself as a rising star in the east coast food world. The restaurant became a mainstay for diners who had come to appreciate that perfect mixture of hot, sour, salty, sweet and bitter flavors that Thai food consistently provides. It's exactly the soothing, rich taste combo that you'd think would see a restaurant through a pandemic. Alas, the restaurant shuttered in 2019, before it had a chance to prove itself. In response to the yearnings of grieving past diners, Thaimee opened a new brick-and-mortar front for her Thai comfort foods in late 2021, aptly named Thaimee Love. Its focus here is on rice and noodles — pad Thai, pad kee mao, pad see ew, and fried rice, all served in a "homestyle" that hopes to make diners feel at home. For these chaotic times, it seems like the perfect recipe for renewed comfort. 
All this talk about noodles making you hungry? Try some delicious plant-based ramen you can make in a few minutes.
Variety Pack
Variety is the spice of life. Get all three flavors including Spicy Beef, Black Garlic Chicken, and Tom Yum Shrimp. You'll be covered for all occasions.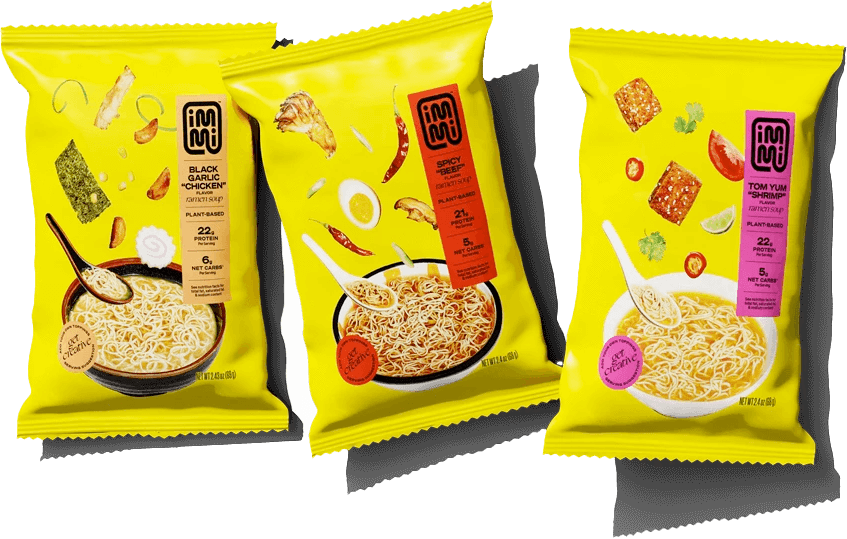 Slurp Now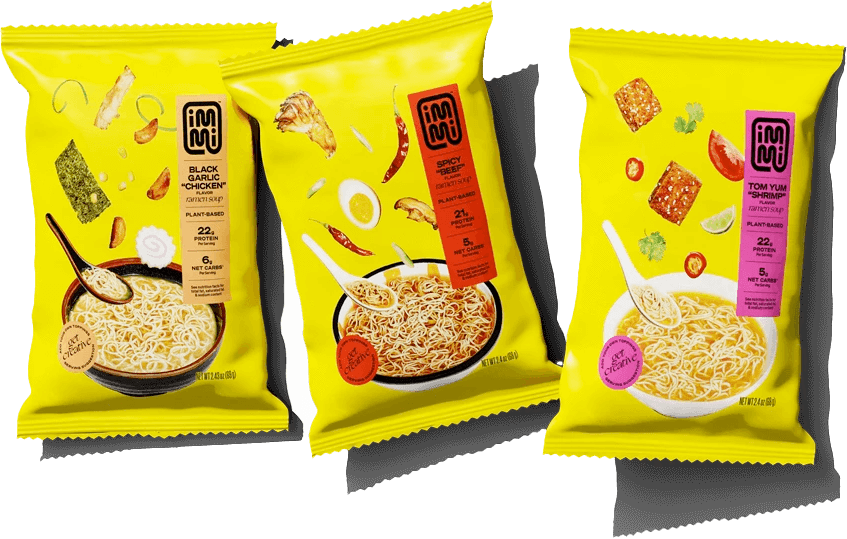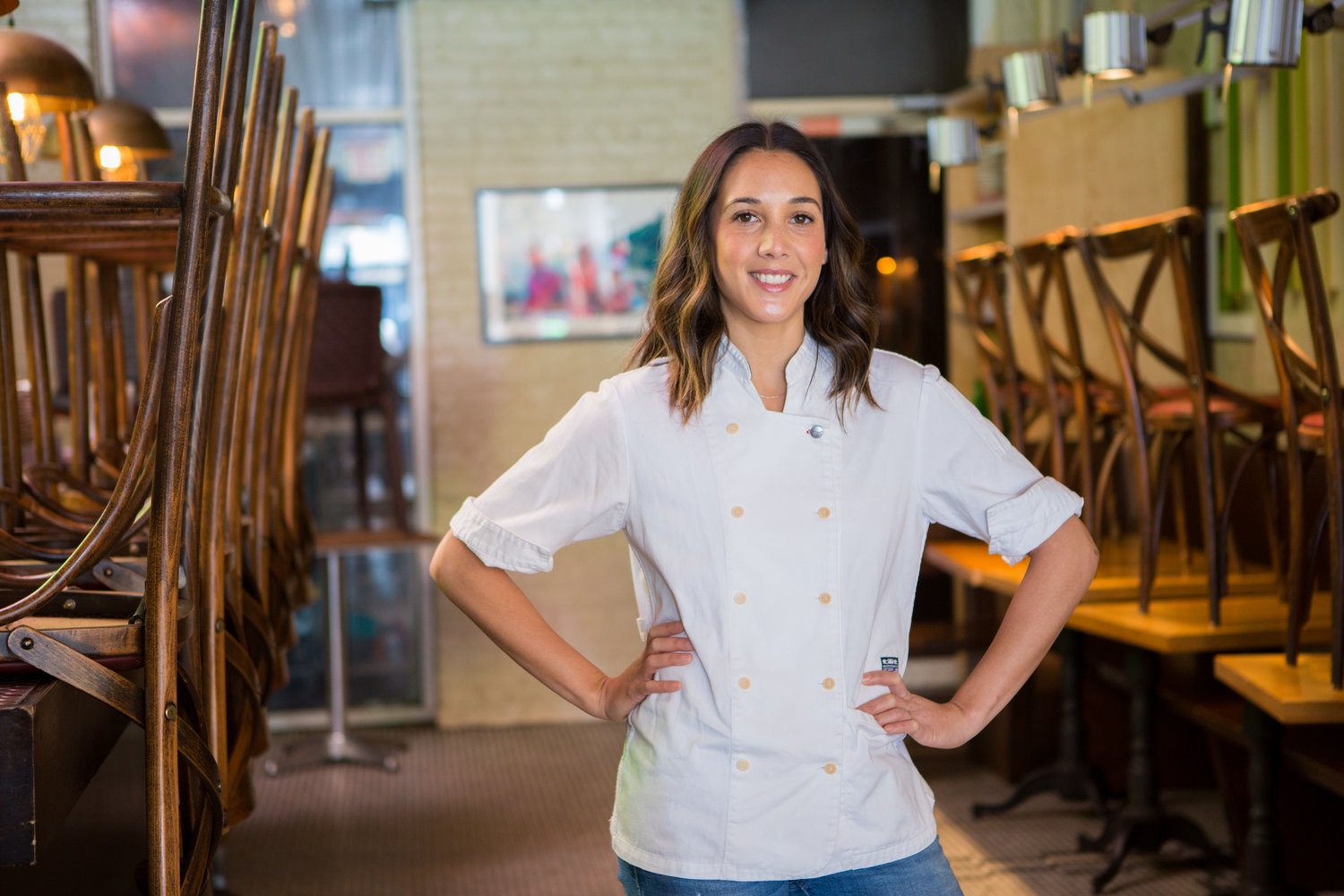 Leah Cohen
Like many celebrated chefs, Leah Cohen attributes much of her recipes and continued endurance in the unforgiving culinary world to her parents. Born to a Filipino mother who groomed her from an early age to be confident in the kitchen, Cohen admits that when she first set out the task to start a restaurant, she played around with the idea of focusing on Thai food. But her mother convinced her to lean into her own native Filipino roots. "It was the best decision I ever made because I feel that is what is unique about Pig and Khao," said Cohen in one interview. Her restaurant, Pig & Khao, now serves such Filipino classics as sizzling sisig and pork belly adobo, among several Thai-inspired dishes. It's not random at all: The menu cleverly lets such stand-alone classics shine while allowing such decadent pairings as an appetizer of Filipino shrimp sinigang and Thai Khao Soi noodles. Inspiration and passion wasn't enough to ward off the overwhelming components of managing a restaurant debut, however, which Cohen described as a "shitshow," with everything from a kitchen grill accidentally being stolen to employees stealing her laptop. Cut to 2022, and having lived through Pig & Khao's soaring success, followed by its closing and re-opening, Cohen has proven that nothing can stop her trajectory upwards. In late 2021, she opened her second restaurant, Piggyback, which serves up a smorgasbord of pan-Asian flavors and gives her a chance to live out some culinary fantasies that her mother may have originally disapproved of!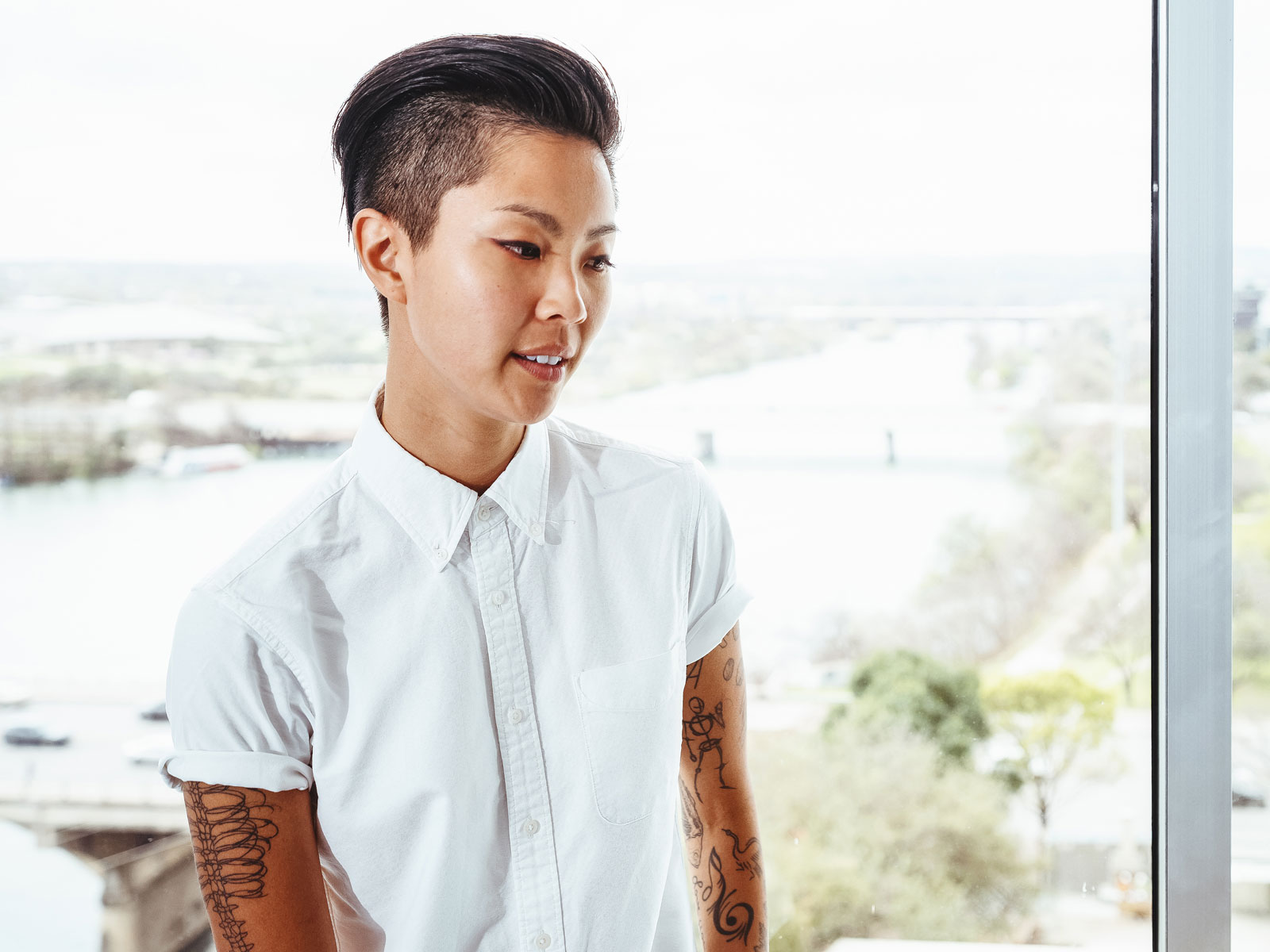 Kristen Kish
It's true that winning reality food competition series don't necessarily guarantee anyone a fast-track to the culinary world. That is, unless you're the winner of Bravo's Top Chef series, which has seen multiple James Beard Award-winning chefs and restaurateurs get their start there. Seoul, South Korea-born chef Kristen Kish might top out that list, though. As a season 10 Top Chef winner, cookbook author, and now executive chef at Austin hotel restaurant Arlo Grey, Kish has dazzled diners with her unique combination of western and eastern ingredients. Think crispy chicken with rice porridge and black truffles and fried steamed buns served with confit sunchoke dip. "The menu items, their placement – everything reflects specific chapters of my life," she once said. "It's all very personal." For a generation of diners who've grown up in a globalized world — living, working, and dining across oceans — it's the kind of menu that feels like coming home. Perhaps even more people can relate to her long struggle leading up to her commanding role in the restaurant world now. When she was first starting out, Kish admits that she struggled to fit into the stereotypical image of a restaurant chef — especially as she had rarely seen people who looked like her commanding a kitchen. Today, she proves that she's capable of stamping out her own unique take on restaurant life in yet another way: She leads a kitchen that is 60% women and continuously seeks to be a mentor among her diverse staff.