Hey Friend!
We're the Kevins – Kevin Lee and Kevin Chanthasiriphan – or KLee and KChan for short 👋 ! We've been close friends for the past 8 years as ex-roommates and ex-co workers and we live about 10 minutes away from each other in San Francisco.
Ever since starting immi, we've been lucky to get to work together every single day. While others might consider this work, we're having a ton of fun because we're loving every single minute of this journey!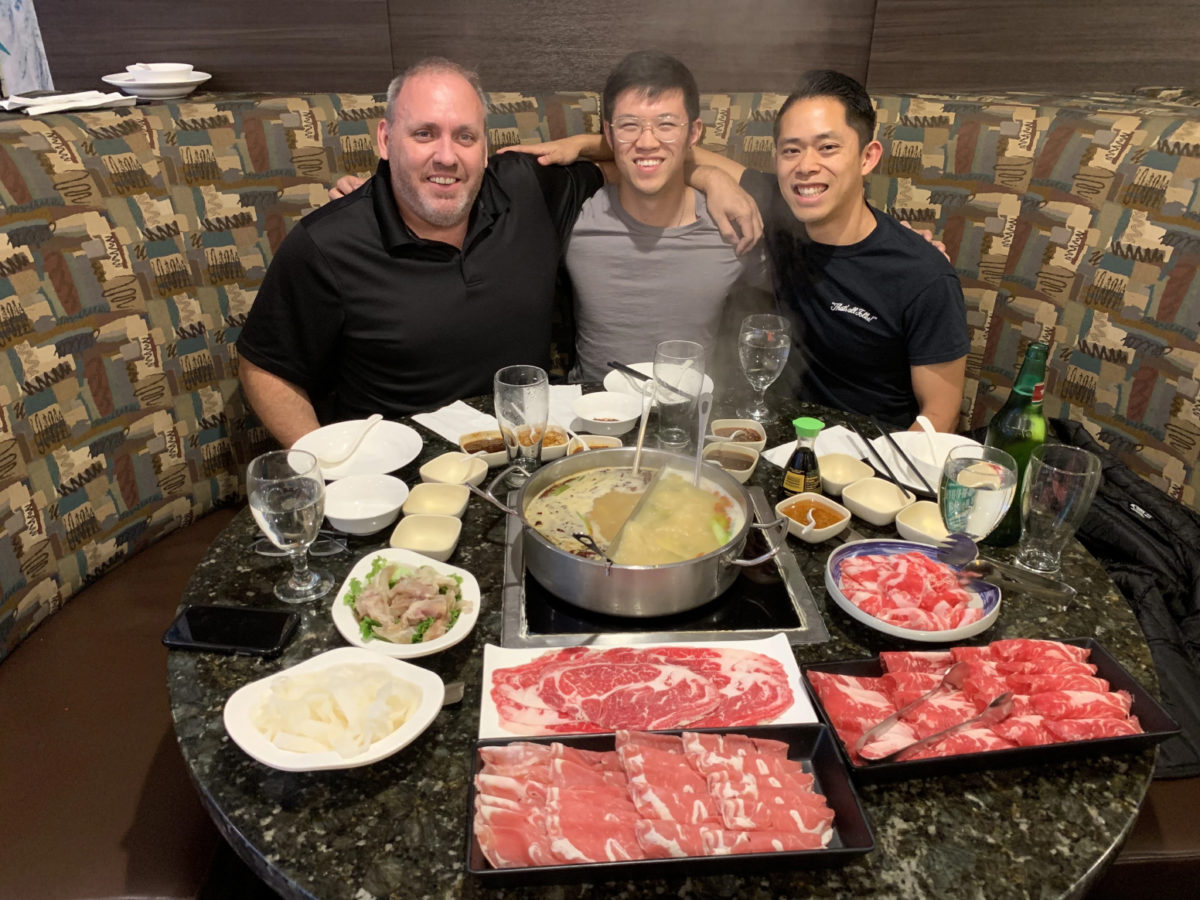 We wanted to take the time today to tell you more about our backgrounds and explain why we're building immi.
We were both lucky to grow up in food families.
KLee is Taiwanese and his grandparents are rose apple (a bell-shaped fruit originating in Southeast Asia) farmers in Taiwan. He spent most of his childhood split between the U.S. and Taiwan: running around in his grandparents fields sneaking juicy bites of the Asian fruit while helping them harvest and package those rose apples to be sold at markets.
After the days of hard work harvesting the fruit, he'd go with his family to the nearby night markets where with a handful of coins, he'd get to experience every type of sight, smell, and taste imaginable: from red bean taiyaki, mango shaved snow, to marble ramune soda.
KChan is Thai / Chinese and his grandmother owned a hawker stall in Thailand selling egg noodle soup while his dad ran an Asian supermarket in California and now runs a Thai restaurant cloud kitchen.
Most of his childhood was split between the U.S. and Thailand: sitting at his grandma's hawker stall, taking in the sights of the hawker market while eating bowl after bowl of delicious egg noodles, and running through the aisles of his father's Asian supermarket, tasting all of the various Asian packaged food and drinks.
Those childhood experiences being connected to the food scene from farm-to-table were incredible for the both of us. We never forgot the thrill of experiencing new foods for the first time, mixing and matching different ingredients and sauces on our plates to create flavor explosions.
As we grew older, we began to learn more about nutrition and saw the impact that unhealthy foods and diets had on our families as they suffered through chronic health conditions like diabetes, high blood pressure, and stomach cancer.
New food companies started devolving the foods that brought people together into shakes and pills. The food giants that had promised to feed the world had instead lured us into an addiction for unsustainable amounts of salt, sugar, and carbs and we began to lose trust in the food brands we grew up with.
To prevent contracting the same hereditary health conditions that our families faced, we were forced to change our lifestyles and began using macro calculators and notebooks to track calories after every meal.
Food became a chore and the magic around food began to fade.
One day, we sat around our dining table lamenting at how much we missed eating instant ramen, a nostalgic childhood food that was the first food we learned how to cook ourselves when our parents weren't home.
In less than 5 minutes, you can prepare a warm, steaming bowl of delicious noodles, dressed with all the toppings and leftovers you can find in the house.
It's the ultimate bowl of self-expression, truly personalized for the flavors you love.
The only problem? Current instant ramen brands are terrible for you. Over 280 million servings of instant ramen are consumed every single day, and yet all of the current brands are filled with the same deep-fried empty carbs, insane amounts of sodium, and complete lack of nutritional value.
The next morning, we decided that we'd had enough.
Why does growing up mean letting go of the things we love?
At immi, we reject this paradigm. Food should enrich people's lives.
We didn't want to give up the ramen we grew up eating. So we worked in our kitchens for over a year with food science PhDs and culinary chefs and shared our third culture take on Asian American food by enriching a world's beloved staple: instant ramen.
We're honoring the deliciousness and convenience you remember, while adding low-carb, high-protein, keto-friendly, and plant-based nutritional benefits so that it's good for you to eat every day.
We're here to remind you that food is an adventure and nourishment is for everyone.
We honor foods that we love and enrich them with nourishing benefits so you can eat delicious, convenient, and good-for-you food every single day.
Everyone deserves an enriched life. Welcome to the immi life.