If you're a fan of pillowy buns, chewy mochi, and "not too sweet" desserts, then you've come to the right place. In the world of classic Japanese desserts, texture and visually pleasing presentation rules above all, and there's no shortage of options that'll demonstrate how many combinations of those characteristics you can concoct. Best of all, most of these recipes are pretty easy to make with standard grocery store ingredients, maybe save one or two specialty additions. For anyone looking to diversify their dessert game after a savory lunch or dessert meal like a bowl of immi, then read on for a list of our favorite Japanese desserts.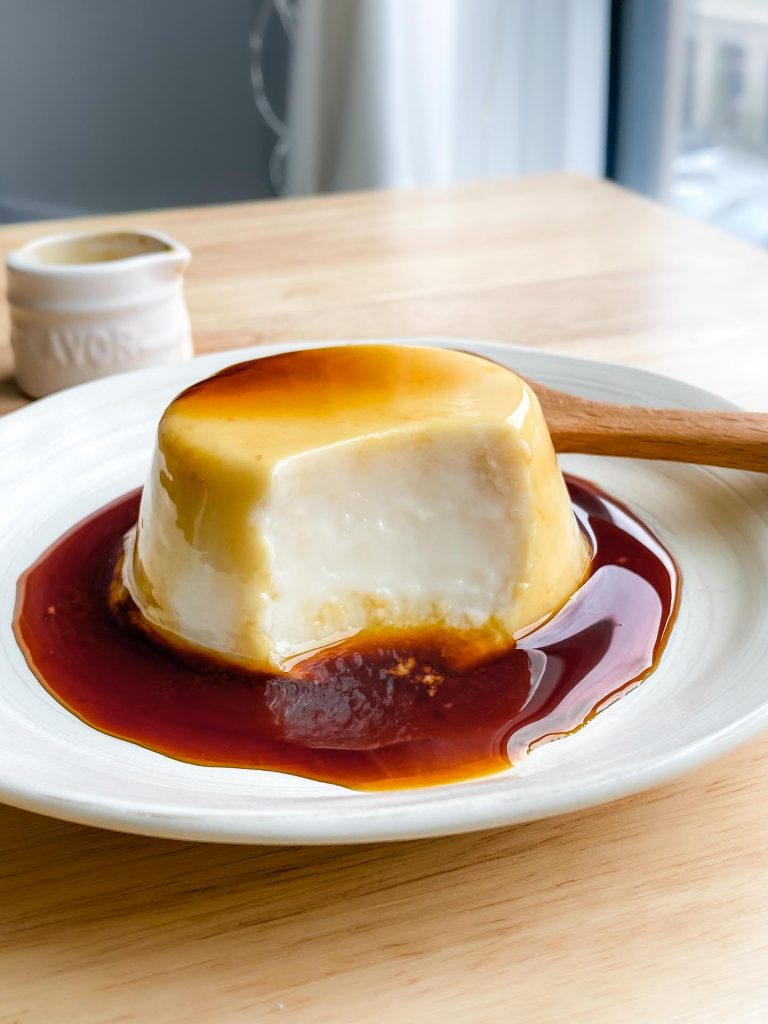 Purin
Also known as creme caramel or custard pudding, purin (as in, "pudding") is the Japanese solution to the classic gelatin, caramel-flavored dessert snack. This humble dish is made with cream, egg yolks, sugar, and vanilla extract, so it's possible you actually already have all the ingredients to make it tonight. It's so universally loved that you'll often find it in Japanese grocery stores as a quick to-go snack, and see it on menus everywhere. Don't get it confused for Mexican flan though: this Japanese dessert is firmer in texture and comes in both a baked and non-baked iteration.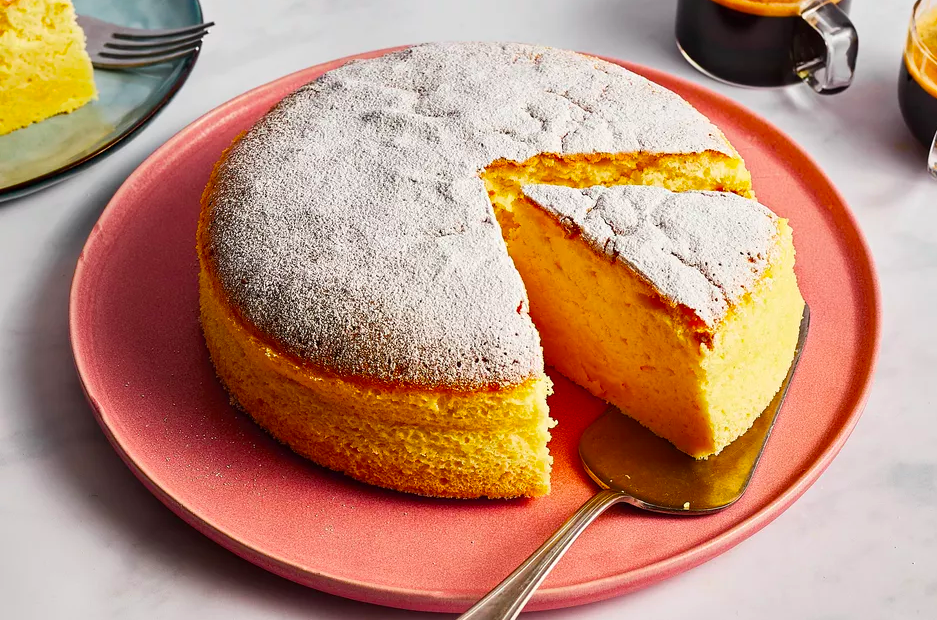 Japanese cheesecake
Japanese desserts are no-frills testaments to the culinary power of texture. Take the unimposing Japanese cheesecake, which is equal parts fluffy, jiggly, and soothingly pillowy. It experienced something of a renaissance in the mid-2010s when every home chef with an iPhone discovered the viral powers of this cheesecake's bounce, but we can't deny that this trendy dessert is here to stay. Made primarily with eggs, cream cheese, cream of tartar, and flour, it's baked with no crust and served with little more than a sprinkling of powdered sugar. If you want to get fancy, you can also top it with a syrupy berry or even some chocolate shavings.
Pair any of these desserts with a savory, comforting, and healthy bowl of ramen!
Variety Pack
Variety is the spice of life. Get all three flavors including Spicy Beef, Black Garlic Chicken, and Tom Yum Shrimp. You'll be covered for all occasions.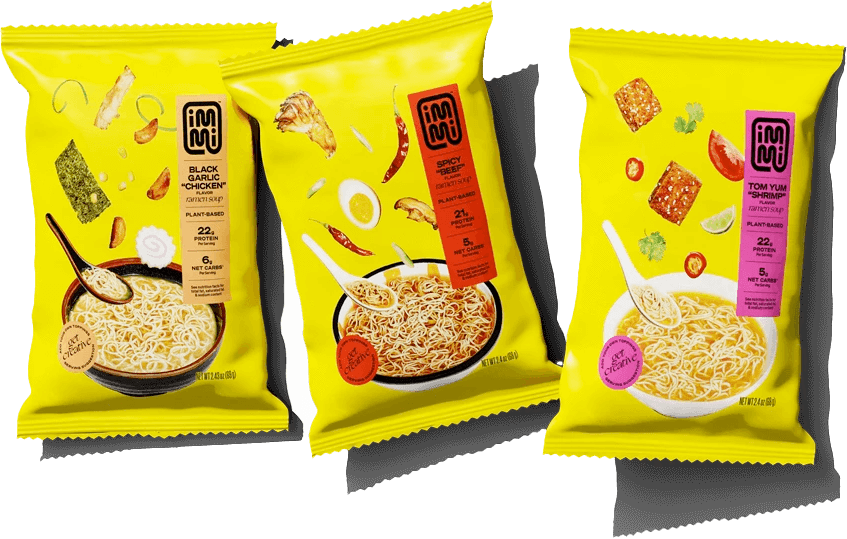 Slurp Now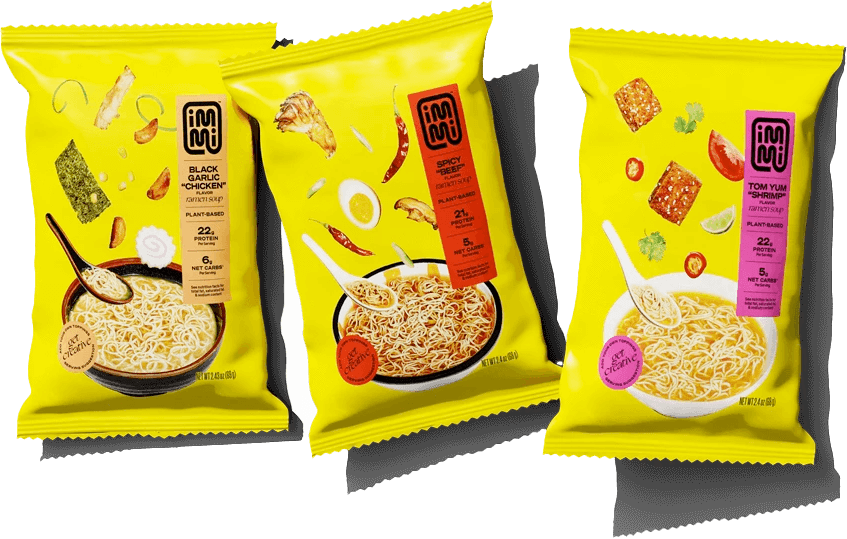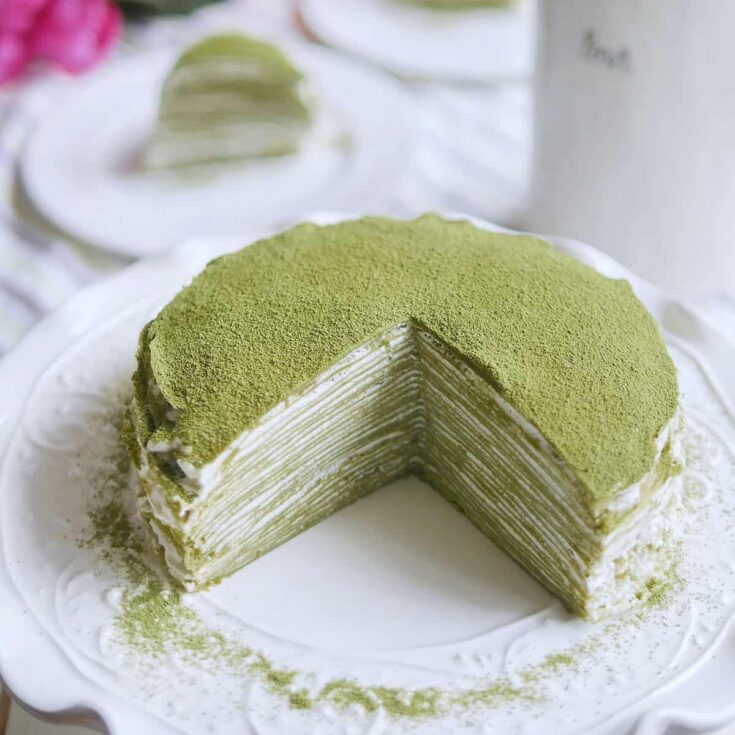 Mille Crepe Cake
This dessert has definite foreign roots, as its name might suggest, but was created in Japan. It's made with several (if not "mille," or "a thousand" in French) layers of the French crepe which sandwich delicious helpings of fresh cream, custard, and sliced fruit. As you can imagine, it requires a generous reserve of patience and attention to detail to make, but the result is an exquisite and elevated dessert that will visually wow any eater.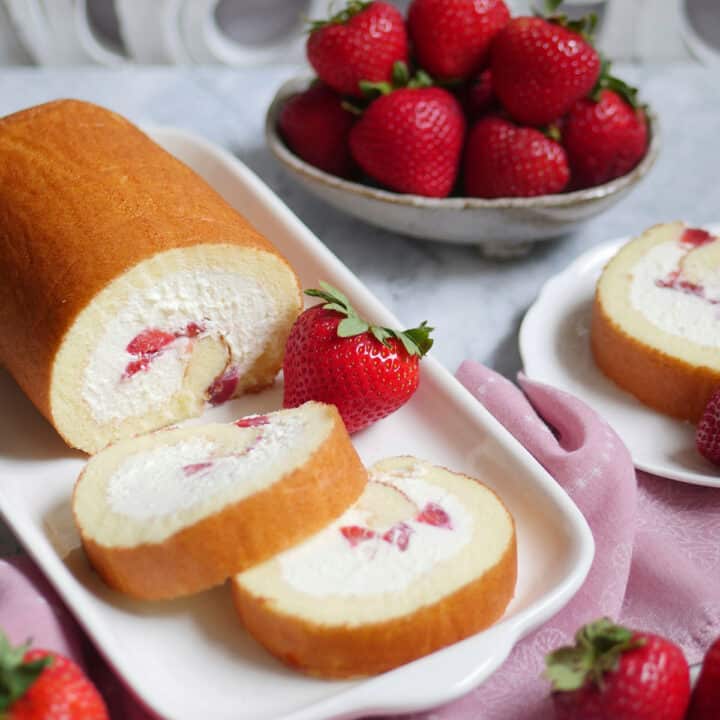 Swiss Roll
When it comes to East Asian desserts, everyone knows the best compliment you can impart on any recipe is that it's "not too sweet!" A mildly sweet flavor connotes a sort of elegant moderation and a refined palette. And one of the best baked goods to try out a lightly sweet flavor on is a Swiss roll. Just like a Japanese cheesecake, a swiss roll is made of fluffy sponge cake and comes in unique-to-Japan flavors such as matcha, purin, and black sesame. To get the perfect light texture, it's important to master the art of beating egg whites into stiff peaks (actually, getting this skill down will open the door to many Japanese desserts!) A Swiss roll is the perfect pastry to pair with Sunday brunch or even to bring to a dinner party.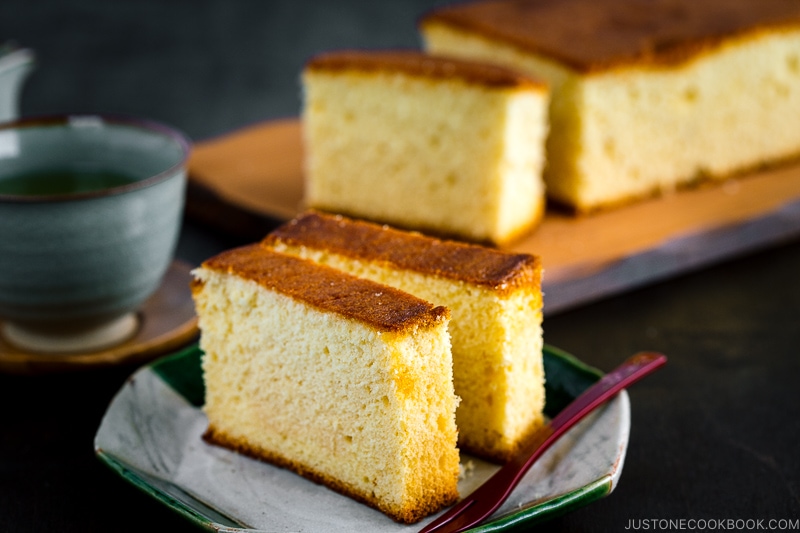 Castella Cake
If you enjoyed Swiss rolls, you'll love Castella cake, which is essentially a more pared-down version of the former. Pronounced "kasutera" in Japan, this treat was actually imported by Portuguese merchants in the 16th century into Nagasaki. It's bouncier than western sponge cake, and slightly more delicate, with slightly crustier tops and bottoms that will inevitably get stuck to whatever packaging it's touching.
Pair this Castella Cake with a delicious bowl of healthy ramen!
Variety Pack
Variety is the spice of life. Get all three flavors including Spicy Beef, Black Garlic Chicken, and Tom Yum Shrimp. You'll be covered for all occasions.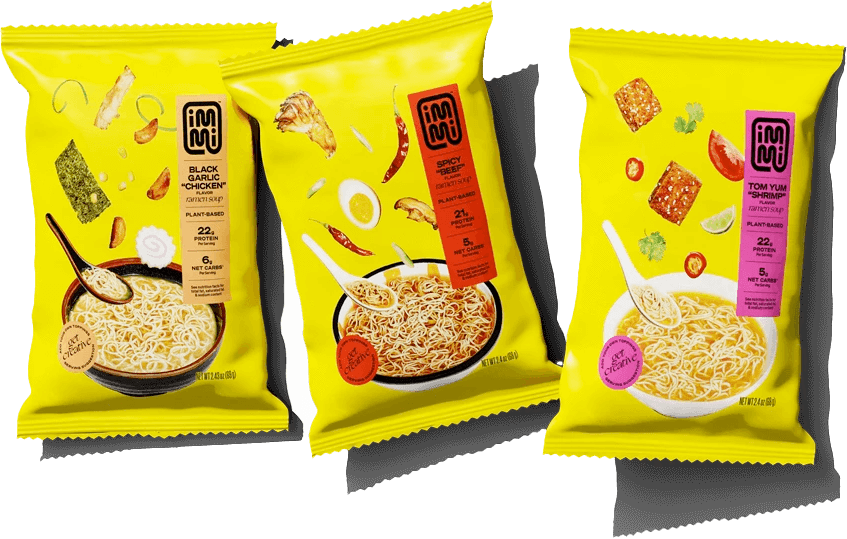 Slurp Now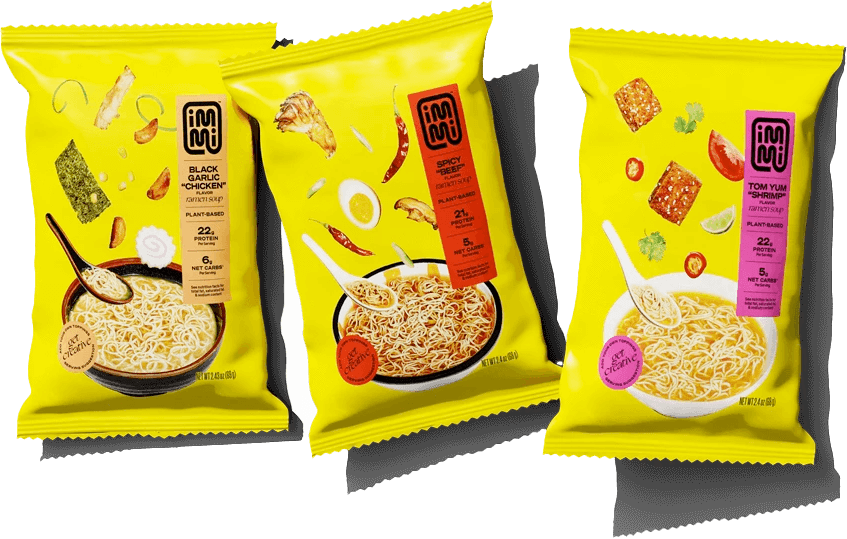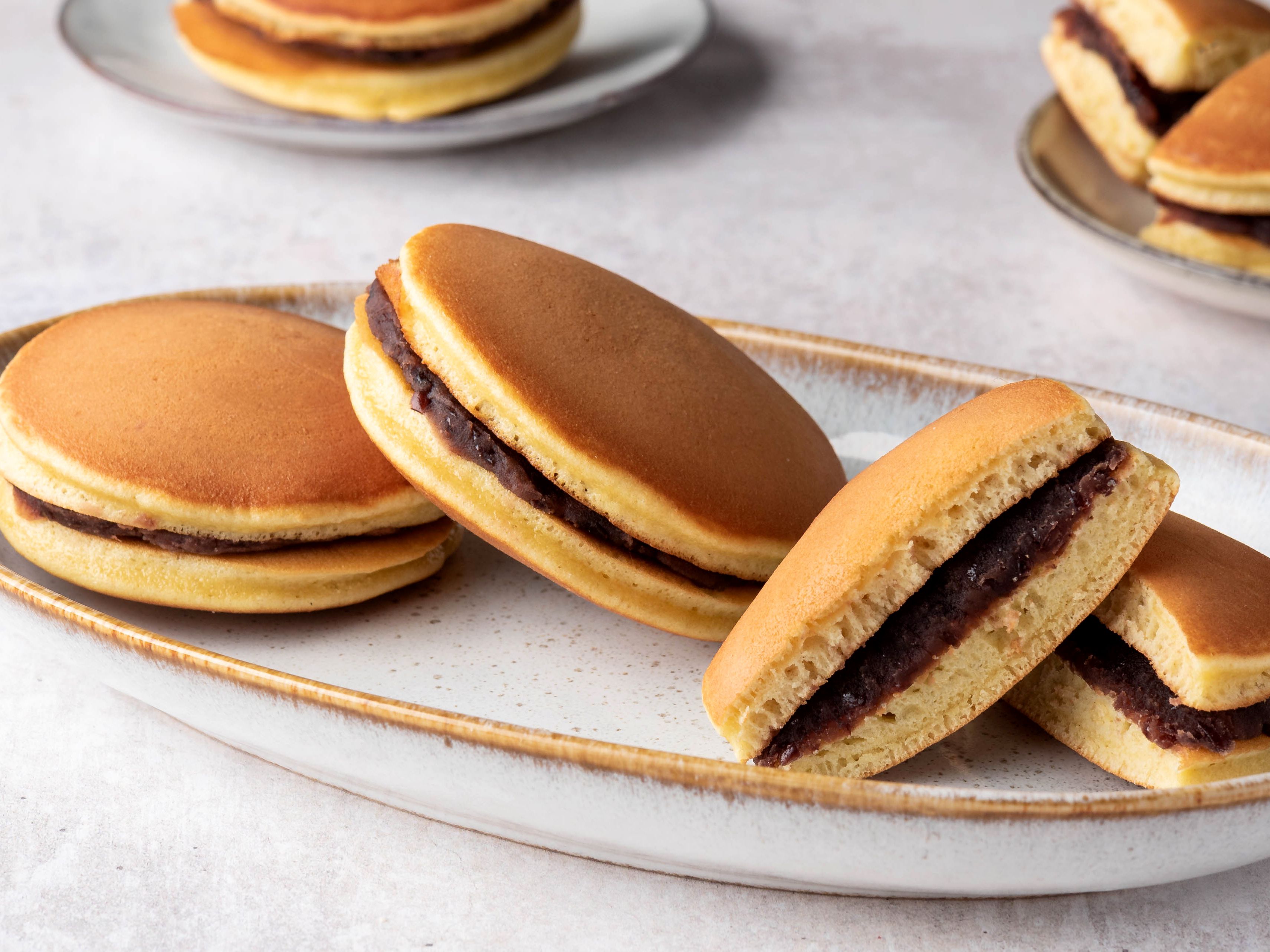 Dorayaki
Popularized by the popular children's anime Doraemon whose eponymous character claims dorayaki as his favorite food, Dorayaki are a Japanese bun consisting of a red bean filling and two Castella "patties." Its shape supposedly mimics the shape of a gong (or "dora"), although another theory purports that dorayaki derives its name from the musical instrument on which it was historically cooked. Whatever the case, this hand-held dessert has been popular for over a century — likely thanks to its mildly sweet red bean flavor and its genius design of what is essentially a portable pancake dessert!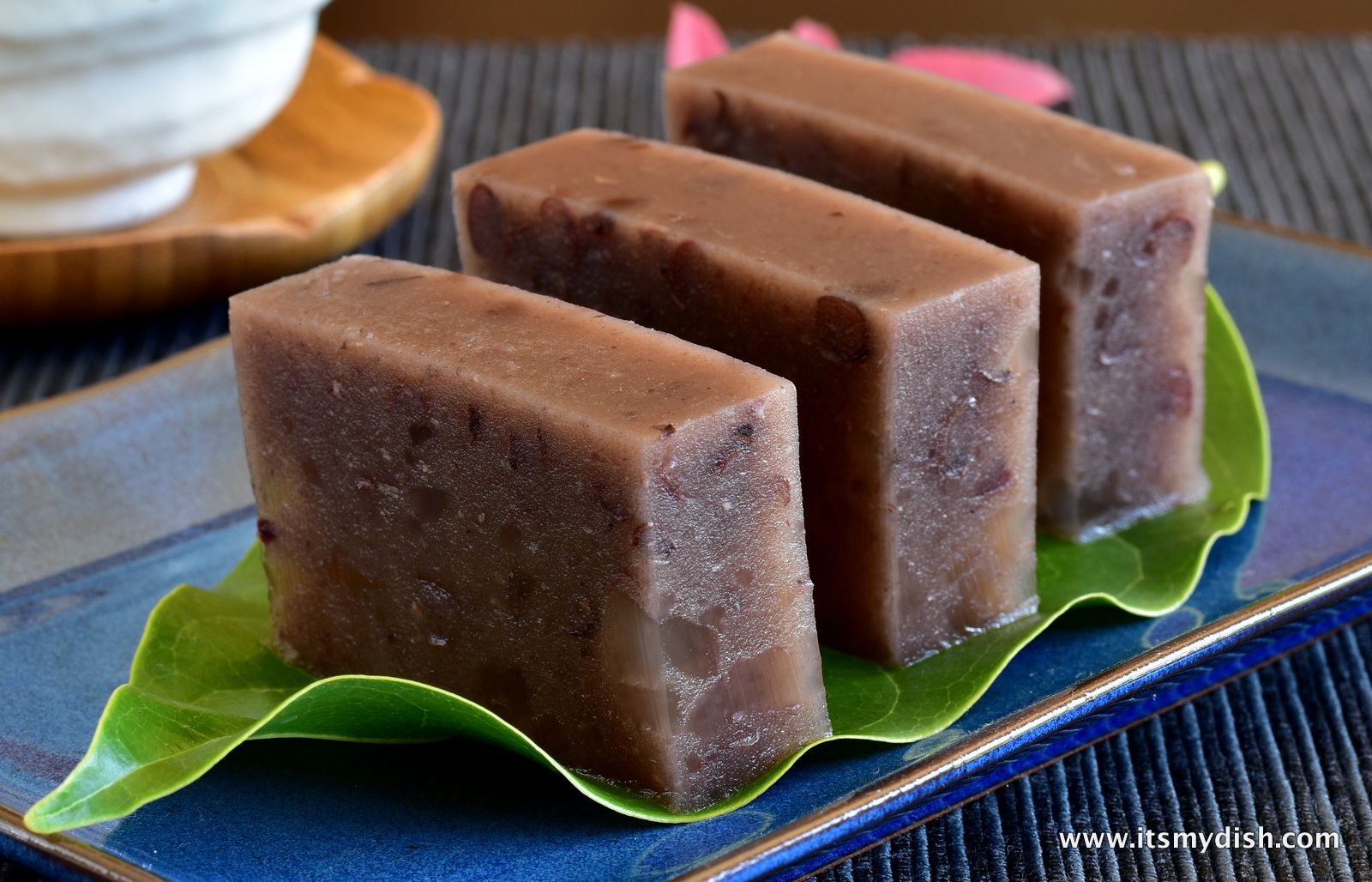 Mizu Yokan
This sweet is a bit less typical in presentation, but no less delicious. Made of red bean paste, sugar, and agar, mizu yokan is a red bean jelly that comes in a variety of flavors. Its secret ingredient is kanten agar, a gelatin made out of red seaweed that allows the whole dessert to set into a jelly-like texture even at room temperature. When eaten, it dissolves quickly in your mouth and has a perfect level of sweetness. In Japan, the dessert is sold in cups (sort of like a pudding) or in large trays, and often comes with a tiny spoon for eating.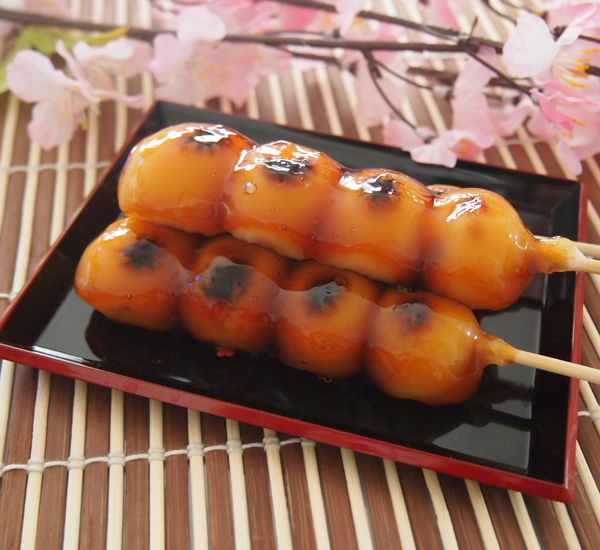 Mitarashi Kushi Dango
There's something about tiny spherical desserts that's undeniably endearing and mitarashi kushi dango is no exception. They're soft, chewy rice balls covered in a sweet soy sauce glaze, often served as skewers and lightly charred on both sides for a layered sweet flavor that playfully combines a little bit of savoriness with a delicate sweetness. Also incredibly fun to eat, you'll find it impossible to stop with just one skewer.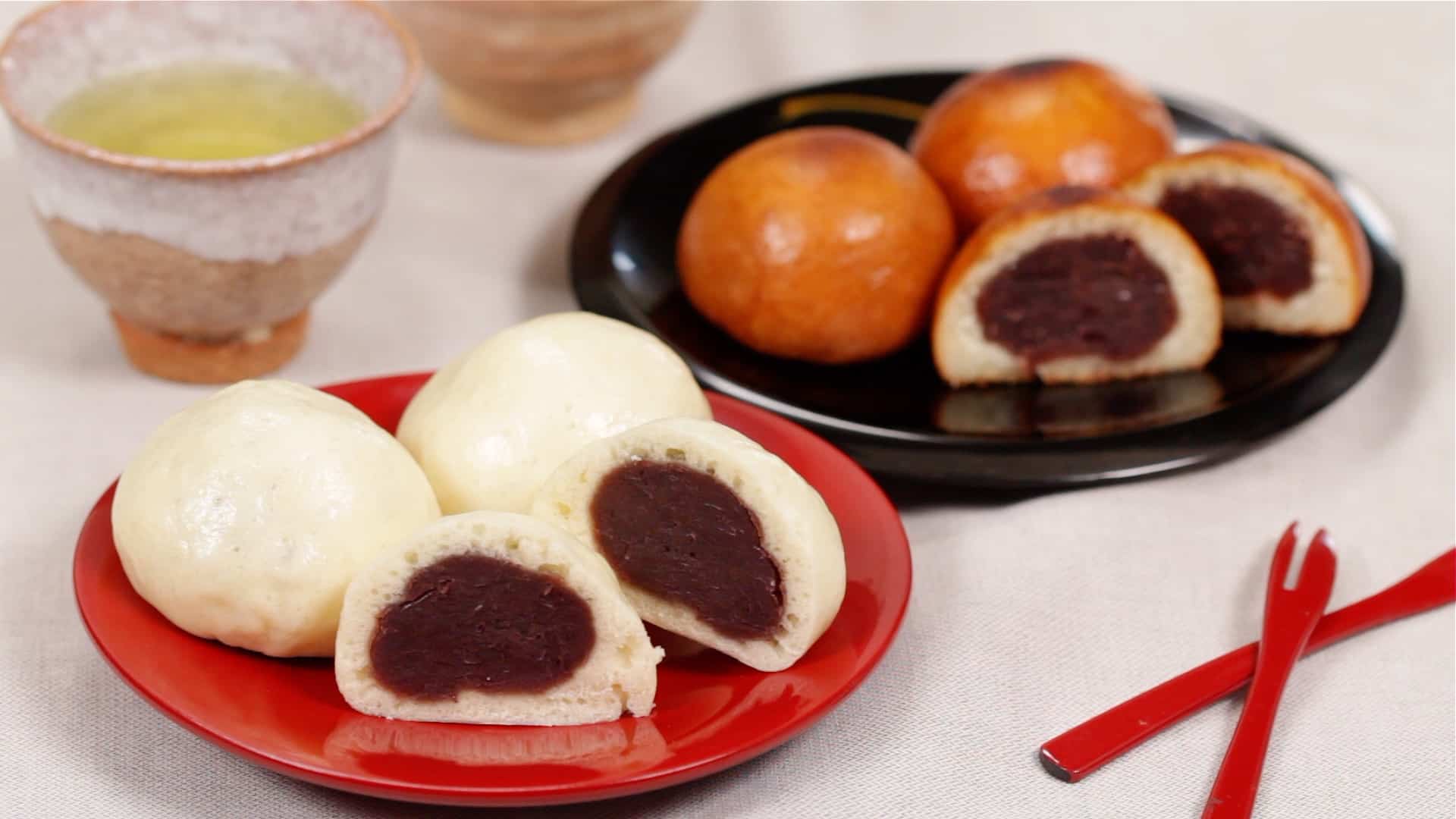 Manju
These Japanese steamed buns filled with a red bean paste are light, cushiony treats best eaten warm, straight off a street vendor. Like many Japanese desserts, manju were inspired by Chinese filled dumplings which struck a popular chord with Japanese travelers. Since Japan has historically been mostly Buddhist, manju were converted into vegetarian treats with a sweet filling. Similar to mochi, manju have a bread-like consistency and can either be baked, or more popularly, steamed. They're one of the most popular Japanese treats out there, and often served with a classic cup of green tea.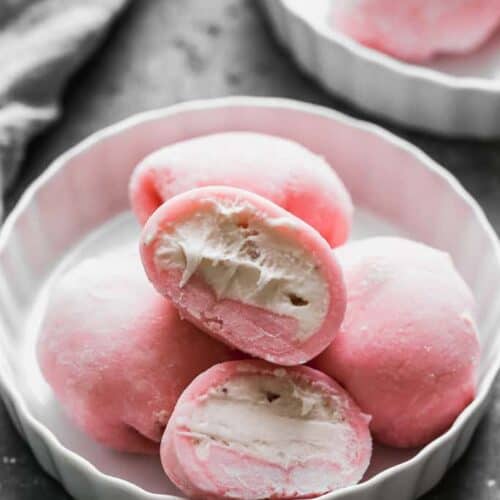 Mochi ice cream
Invented by a Japanese-American businesswoman, mochi ice cream is exactly what it sounds like: an orb of ice cream enwrapped in mochi dough. It apparently took 10 years to develop the perfect formula for this treat, as it proved difficult to create a starchy dough that wouldn't over-harden when left in the freezer. But the result was worth it: after just four months of its debut, mochi ice cream came to represent 15% of Hawaii's (its first testing ground) total ice cream sales. If you're curious about trying mochi ice cream, just remember to let the ice cream and mochi dough warm to room temperature just a little bit, and then enjoy your first bite of your perfectly sweet, sticky, chewy, frozen treat.